How to Get the Most Out of Your Home Warranty Plan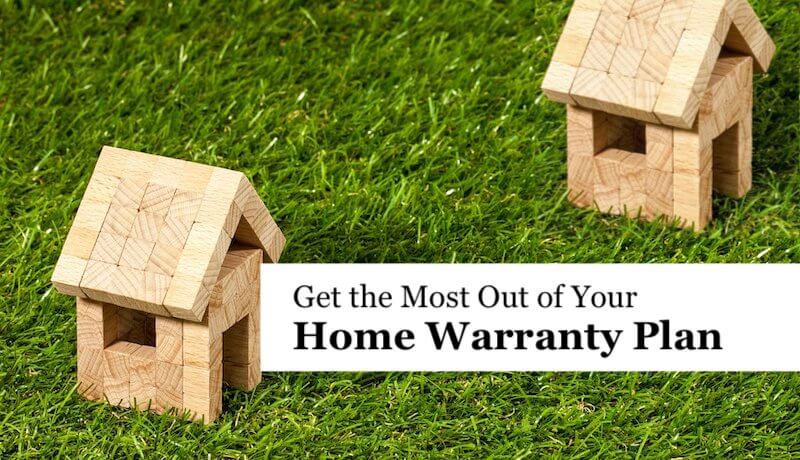 As part of buying a house, you need several key things. Two of those are homeowner's insurance and a home warranty plan. While the first item is something that lenders mandate, the second is optional. However, considering all the benefits of a home warranty plan and the affordable prices, this isn't something you want to go without.
Many companies offer this form of protection, including Select Home. Since this company has impressive coverage, take a few minutes to look at Select Home Warranty reviews before making your final choice. Regardless of the company you choose, you don't want to bypass the opportunity to have your appliances and systems covered.
1. Take Full Advantage of Your Home Warranty
When something stops working, many people try to avoid filing a homeowner's insurance claim. It's not that they can't, just that doing so could lead to higher premiums. Also, if someone files a significant number of claims, there's a risk of the insurer dropping them as a policyholder. That means the cost to repair or replace an item falls back on the homeowner.
That's where a home warranty plan comes into play. With this coverage, you don't have to file a claim with your insurance company or spend a lot of money repairing or replacing an appliance or system. Instead, you pay an annual fee, which runs anywhere from $300 to $600 on average, plus a service call fee that's generally between $35 and $150.
2. Choose a Reputable Home Warranty Company
To get the most out of a home warranty plan, you first need to select the right company. After all, they're all different in what they cover and the fees they charge. Especially if you have dated appliances or buy an older home with a plumbing or electrical system that's far from new, you want to choose a company that gives you the most "bang for the buck."
3. Abide by the Rules
You need to adhere to any rules and regulations of your home warranty. As an example, some companies require homeowners to perform regular maintenance on both appliances and systems. That way, it only covers the cost of repair or replacement due to wear and tear.
Also, some home warranty companies don't cover pre-existing conditions. For instance, if you buy a house, but the refrigerator isn't working at the time, you'd be out of luck. This is a perfect example of when the financial responsibility to have the appliance repaired or replaced is on you.
4. Call Before Taking Action
A common mistake that people make with a home warranty consists of having an expert come to their homes to fix a problem before filing a claim with the warranty provider. Some companies allow homeowners to choose the technician, while others have a list of qualified professionals the homeowner must choose from. If your policy is the latter, having work started before contacting the company voids warranty coverage.
5. Don't Hesitate to Use the Warranty
Unlike a homeowner's insurance policy, you aren't penalized for filing claims with a home warranty company. That's what you pay for. So, if you have an appliance or system that requires a repair or replacement, make the call. If you have two or more items that need attention, most companies will try to find an expert who can handle both, saving you money.