Miami Property Management
Residential Rental Property Management in Miami
Wondering how we improve rental property businesses by at least x2 with our property management service? Read Below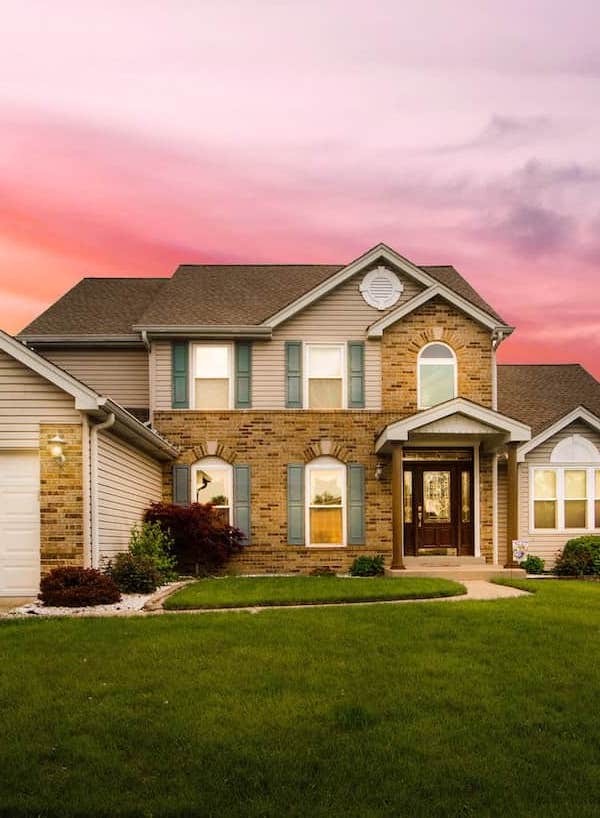 How It Works
Miami Property Management Service
Communication
At Properties Miami, we understand a property owner's mindset and needs. We keep landlords informed of any special requests tenants might have or need. We consider regular communication with our landlords a priority, and it's at the top of our Miami property management service list. Effective regular communication is a really important part of our responsibility to act as a mediator between you as the property owner and the tenants renting your property. We will keep you updated on your property condition and the current finances. Property management is a professional partnership that works best when clients and property managers have clear communication.
Marketing
Like most businesses, efficient property management service means connecting the right people to the right property. By focusing on your property's unique attributes, our marketing and advertising plans provide the right information to the right prospective tenants. Because we are experts in the field, we can assure you that your property will get maximum exposure that has been tuned to attract thousands of interested individuals and great potential tenants. Our website has been thoughtfully designed to give each listed property the attention it deserves, and we make full use of the resources at our disposal.
Tenant Screening
Minimizing the risks associated with tenancy and occupancy is essential, so we perform a detailed tenant screening service on every prospective tenant. Our tenant screening service includes a background check, rental history, and credit report for each tenant that applies. The screening process is mandatory and part of our commitment to provide you with the best property management service possible. Landlords are required to disclose their minimum tenant requirements, so we can filter out applicants. The minimum tenant requirements will always be compliant with the county and state housing laws.
Reliable Rent Collection
We understand the choice to rent out a property is to generate a passive income that is not a hassle to collect every month. As part of our property management service, we ensure that you, as the landlord, do not have to worry about getting quick, hassle-free rent payments. We achieve this through the timely collection of rent that is effective and streamlined. Our rent collection process's efficiency is guaranteed by the structure of our rental payment agreements with the tenants. Because of our focus on smooth collection, landlords enjoy fund disbursements without delays.
Property Inspections
As your property manager, we will ensure that your property is well-kept and properly maintained. Part of our property management service is to check that tenants are following the agreement written in the tenancy contract and keep you up to date on your property's condition. With our regular property inspections, we make sure the tenants are not doing anything that could or would harm the property in any way. Clear communication of expectations and regular property inspections conducted by us as your property managers will prevent any nasty surprises such as illegal activity or damage to the property done by tenants.
Fast Eviction Service
If opening your property to tenants has resulted in: late or missed payments, neglect of the property, or inappropriate behavior that breaches the contract, our property management service will follow through with an eviction process. Before proceeding with an eviction, we prefer to contact tenants and get into a mutual agreement for them to leave the premises. If tenants don't comply, we proceed with a formal eviction that complies with the current state laws. We will expedite the eviction process if there's reasonable evidence and a good basis for a fast eviction process. Our assistance with a fast eviction will help you achieve a better outcome from the situation and get your rental process back on track again.
The Best Property Management Company in Miami
Find out why investors, buyers, homeowners, and others say that PropertiesMiami is their favorite solution when looking for a Property Management company.
Miami Real Estate Management Fees
The property management service fee is 10% of the total monthly rent collected per unit. The property management fee might be reduced if the client is an investor or association with multiple properties requiring management and plans to list at least ten properties with our property management team.
Property Management for Investors
A property management service is ideal for investors with multiple properties in their portfolios and who struggle to handle tenant requests or collect rent on time. We know that keeping your tenants happy, informed, and ensuring proper maintenance on every property is time-consuming and can overwhelm investors. That's why real estate investors decide to use the services of a professional real estate management company. PropertiesMiami ensures your vacancies are rapidly filled with the right tenants, assists with any special needs, performs property inspections, manages the administrative tasks, and more in order to take care of your investment needs and let you conduct hassle-free business.
Our Property Management Duties
We have carefully chosen the services needed to support homeowners and investors in managing and growing their businesses. The most important benefits included in our property management service are tenant screening, rent collection, maintenance, eviction protection, financial reports, and immediate tenant replacement. To get a full list of all the benefits included in our property management service, please contact us to see how we can help you.
Highest Rental Rates For Your Property
PropertiesMiami uses its and other popular websites to publish rental listings where hundreds of eager renters are browsing for their next rental home. On top of that, we also publish your property on the Multiple Listing Service (MLS) to ensure full coverage of your property online. The properties we manage get a lot of exposure online, and with this, we get to pick from multiple tenants who are willing to submit their applications at the rental rate and requirements you set for your property.
Low Vacancy Rates
No one wants a gap in tenancy that results in a loss of income. This feeling of losing business happens to everyone who owns property because tenants will move out at some point. If this place stays open for months while waiting for a new tenant, the financial loss can be hard to carry. PropertiesMiami makes sure to plan for this predictable problem. We schedule showings before the current tenant leaves so that prospective tenants can view the property almost immediately after the current tenant moves out. This reduces the chances of your units remaining vacant for a month or more. Our planning will prevent an extended waiting period between tenants.
Tenant Filtering
A high-priority goal of ours as your property manager is to ensure that your tenants are as well suited to your tenancy needs as your property is loved by them. PropertiesMiami has a strict screening process that is fair and ensures that you will have reliable tenants who can make their rent payments on time, every time. Our screening process will ensure the right kind of tenants sign up to rent your property.
Client Testimonials
Testimonials from some of our property management clients.

Corey Kent
Service: Investor Property Manager
Can I just say that I was literally about to give up on my Real Estate dream here in Miami until PropertiesMiami came to my rescue? No lie, I was so close to giving up on my dream to be an investor. It was getting way too hard and I couldn't keep my tenants happy. When I stumbled upon PropertiesMiami they jumped in immediately even when I wasn't as present as I should have been, and they brought about a system that has kept my tenants happy ever since and I've never done this amazing in my whole career!

Amanda Murphy
Service: Miami RE Investor
PropertiesMiami truly has been my favorite property management company that I've ever worked with in my whole 30 years as a Real Estate Investor! Not only do they incorporate their knowledge and the things they can help ME and my Real Estate business with, but they also allowed me to come up with some of my own ideas as well! They really taught me a ton about helping my tenants like an Investor and Property owner should!

Summer Lernie
Service: Miami Homeowner
I was struggling with vacancies that would drag on for months. It was stressful as my investment properties are an important part of my cash flow. I was often stuck between tenants for extended periods and never had the time or ability to proactively organize viewings or getting organized to fill a vacancy. PropertiesMiami has completely taken this massive problem of losing hundreds and hundreds of dollars for several months and made it a thing of the past. I am so blessed to have PropertiesMiami as my property management team!

Emmanuel Bahia
Service: Investor Tenant Screening
I always had a hard time screening tenants since English was never my first language so maybe my judgement was off but I just never had a good time interviewing and choosing tenants. Then I would end up with a mess, broken properties, missing items, it was too much. PropertiesMiami really took over that area for me and I haven't had a bad tenant since they have. I don't think I could use another place, definitely wouldn't go without again either.

Tom Klitz
Service: Real Estate Agent
I moved out to Miami on a whim. I didn't know anyone, and I just had this idea that moving here to rent out and sell real estate would be a fantastic new direction in my life. When I think about it now, I know I lucked out by finding PropertiesMiami as the first and only property management company I came across. Because I was so lucky to find the great team at PropertiesMiami, it didn't matter that I moved to a place with no one I knew.

Ben Clarkston
Service: Investor Portfolio Marketing
This company really does have some of the best exposure I've ever seen! I've been doing this for years (selling and slinging properties) but never have i ever been able to get my name out there this much. PropertiesMiami is rockin'! I recommend 1,000%!

Brandon Brickers
Service: Miami Homeowner
PropertiesMiami has helped me as an Investor in every way possible, I honestly can't believe everything they do for you and for your tenants. They even help out with maintenance! Thank you so so so much PropertiesMiami for your amazing management skills and for believing in me & my skills :)
Jason Lee Verde
Service: Miami Homeowner
I was an excited and naive property owner at the start. I learned the hard way that I had no idea of how to properly screen tenants. I was taken for a ride a few times because I can be a little too understanding and patient. I ended up in debt because my tenants were not paying their rent, so I got a property management team to solve this situation. I am so grateful to PropertiesMiami for properly managing my rental units and screening all prospective tenants to ensure they are the right fit to be long-term tenants.

Kevin Caulkin
Service: Rental Owner
When I started renting out my properties in Miami I expected steep competition, and I was right. Pretty soon, I started searching for property management companies. I had just started getting tenants in, and I realized I needed help. I'd had a previous property manager before PropertiesMiami, who I won't name, but they were terrible. PropertiesMiami did almost everything the opposite to my previous property manager. First, they got started on the problems I had right away. They made smart moves like helping my properties stand out from the rest and closing the vacancy gaps by planning ahead for tenants scheduled to move out. They even helped with my financial reporting.
Common Clients
These are our typical clients that benefit from our property management service.

International Landlords

Seasonal Rentals

High-End Condos

Association Management

Investor