Miami Hard Money Lenders
Quick loans for investors and home buyers in Miami
Purchase
OR
Refinance
, great! You're 2-steps away to get in contact with a hard money expert that will find the best financial solutions for you.
Excellent, we're almost done! A loan officer will contact you.
Get a private money loan to purchase a condo or house in Miami or refinance your current real estate property for immediate funds.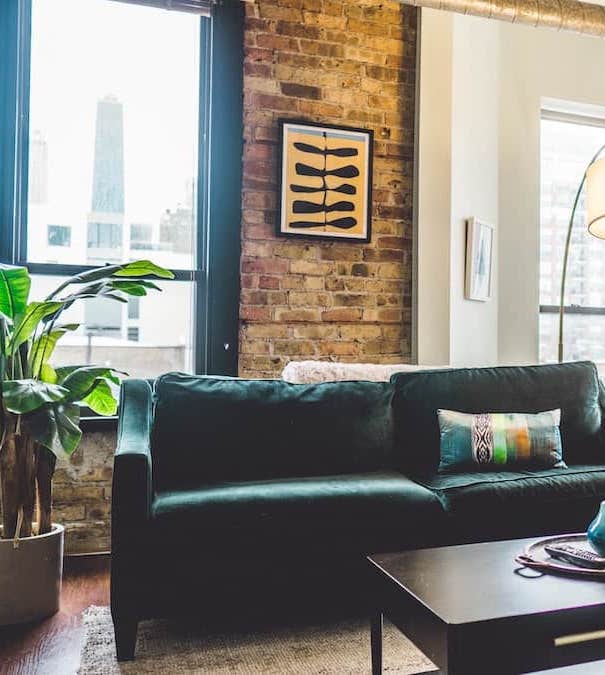 Best Miami Hard Money Lenders
Reasonable and minimum requirements for fast access to funds.
1
Quick Cash Loans
Need finance fast? Talk to us today about expediting your loan application.
2
No Credit Score Headaches
Private lending is just that - private! Our private money lenders don't require or check your credit score.
3
Miami Private Lenders
Contact us today about money lending options suited to your individual needs.
4
Lowest Interest Rates
Speak with our team today to find out more about our low hard money loan rates.
5
Loans to Refinance or Purchase
Whether you are refinancing or a first-time homebuyer, we have an option suited for your needs.
Hard Money Loans Frequently Asked Questions
Common Questions About Miami Hard Money Private Loans
How long will it take for my loan application to be approved?

After submitting your complete loan application, a Miami loan agent will contact you in about 10 minutes to confirm your details and information. The time it takes for the loan to be granted will depend on the amount you have applied for and the level of detail and accuracy in the information you provided. Every situation is unique, so your Miami loan agent will do their best to expedite the process and confirm your exact timeline.

Will my credit score affect my loan application success?

Private hard money lending is private, so we don't use a public assessment system like a credit score to decide your loan application's suitability. If you have a great opportunity that you just can't miss out on, get in touch with our team to get your application started. We will do our best to get you the finance deal you need through PropertiesMiami's hard money lending system.

What are the advantages of getting a hard money loan?

PropertiesMiami takes out a lot of the tedious processes used in loan applications with banks. Banks require very large amounts of personal information and will take a considerable amount of time to decide if your loan application will be granted or not. Your credit score will also be a key deciding factor in granting a loan or denying it. Properties Miami will connect you with the right Miami hard money loan option quickly and easily, without many bureaucratic restrictions.

What private loan options can I choose from?

We have designed our loan offers with the specialized needs of the real estate market in mind, like needing to fill a gap between selling one property and buying another. In this case, our Bridge Loan will cover your needs while you are waiting between these two transactions. If you have private assets to secure a loan, our Asset-Backed Loan is available. For those hoping to buy low and sell high in the real estate game, the Transactional Funding option is open, as long as you already have a buyer lined up for the property you have your eye on.

If the place you have in mind needs some refurbishment TLC before you can line up a buyer, our Fix and Flip Loan will support you while you refurbish a home in preparation to sell it. Our Hard Money Loan uses your real estate value as collateral for a hard and fast capital injection. The idea behind hard money loans is to get you a quick loan that will also be repaid fast. The interest rate on these loans is considerably higher than conventional loans in order to add an incentive to keep these loans quick. Feel free to scroll down further for more detail or have a chat with one of our loan agents to get personalized advice on the offer that is best for you.

How much can I loan from PropertiesMiami?

We have a minimum loan requirement of fifty thousand USD and a maximum of five million USD. Depending on your application and specific circumstances, one of our team members will expertly assist you in finding the right loan and amount for you.

How else can you support me as an investor or first-time homebuyer?

In order to be ready to make the most of all the exciting opportunities that become available every day, we have built and maintained a strong network of Miami lenders to help you, our clients, quickly secure the funding you need to make the investments you dream of. Get in touch anytime if you are considering investing in Miami real estate and would like to make the most of an extensive network of experienced real estate investors.
Miami Hard Money Loan Types
Browse our specialized selection of private loan options to find the ideal offer for you.
30-Year Fixed Mortgage Loans:

If you plan for a long-term real estate investment in Miami, we have the perfect option for you. A fixed-rate mortgage will never fluctuate regardless of how the market performs, which means you will keep the same interest rate. In addition, we combine the principal amount and interest, ensuring you have the ability to guarantee your 30-year mortgage is paid, free and clear at the end of the period.

15-Year Fixed Mortgage Loans:

If you need a short-term fixed mortgage, the 15-year fixed mortgage loan is ideal with principal and interest combined. Our rates will never fluctuate, so your interest rate will remain the same regardless of market activity. Because our mortgage loans are amortizing with principal and interest combined, you can rest assured that all payments will be completed by the 15-year mark.

10-Year Fixed Mortgage Loans:

If you want a mortgage that will be completely paid off in the near future, the 10-year fixed mortgage loan is perfect for you. As with all our fixed mortgage loans, the principal and interest are combined, and the interest rate is not tied to the markets. With a constant, fixed rate that never changes, you can easily prepare to pay off your 10-year fixed mortgage loan.

Personal Loans:

Do you need a small cash injection but don't want to deal with a bank directly? PropertiesMiami loan agents can help you get the cash cushioning you need to float your dreams. Our personal loans are paid in fixed installments that you set, giving you control over how long it takes you to pay it back and how much you will pay for each installment. This is a great option for anyone needing a small booster to get their property goals in gear.

Refinanced Loans:

If you already have real estate in Miami and need a financial boost, a refinanced loan can help you balance your finances. PropertiesMiami offers a competitive interest rate that can allow you to get your finances flowing again.

Bridge Loans:

If you need to fill a gap until a property sale goes through or another financing option is granted, PropertiesMiami has a financial filler option tailored to your needs. The Bridge Loan will carry you between finances coming in or let you take smaller steps towards your real estate investment goals.

Fix and Flip Loans:

Investing in real estate is meant to be profitable, which is why PropertiesMiami's most in-demand loan is the Fix and Flip. Perfect for those making a living by renovating and selling properties.

Fix and Rent Loans:

Long-term, passive income is a dream come true for those who invest in real estate to keep, renovate and rent to the perfect tenants. PropertiesMiami can help you secure this long-term return on an investment opportunity that will be a revenue stream you shouldn't have to miss out on.

Miami Investment Loans:

If you have bigger plans and multiple real estate options, PropertiesMiami offers Miami investment Loans to help the entrepreneurs and business owners in need of more professional services. The Miami Investment Loan is specifically designed to cater to those in the real estate field already, and those who want to break into this lucrative scene.
Let's Start With Your Loan Application
Request a Private Loan
Client Testimonials
PropertiesMiami clients have plenty to say, check out their experience with our Miami hard money lenders!
Loan Term: 30-Year Fixed Loan
When I decided to purchase my first real estate in Miami, I wasn't sure what loan to choose. But after speaking with PropertiesMiami, they were able to give me detailed information on each loan they offered and helped me choose the one right for me specifically. With this loan, I've been able to budget my monthly expenses over a longer time period.
Miami Beach, FL
I am so ecstatic that I found PropertiesMiami to help me with my real estate purchase here in Miami FL! They've been such a pleasure to work with and my personal loan helped me get back on my feet, and because of my loan, my property has only flourished since I took the first steps to get it!
Miami, FL
Because of the bridge loan that the team of PropertiesMiami told me about, I was able to pay off other debts and now my property is doing better than ever!
Miami Gardens, FL
Loan Term: Fix & Rent Loan
I needed to find someone fast when I was ready to renovate my property and then rent it out, PropertiesMiami was on it! Thank you for getting me my loan and helping me to rent out my now beautifully, renovated beach house in the heart of Miami!
North Miami Beach, FL
Loan Term: Fix & Flip Loan
This is the best real estate business in Miami! I got my "fix and flip loan" just in enough time to fix it up and then flip it! Thank you so much!
Miami, FL
I was worrying for so long that I was not going to be able to get my loan due to being in debt with others. However, PropertiesMiami was there for me every step of the way and was able to supply me with a Bridge loan so that I could get things back in order and my real estate business back up and running smoothly!
Fort Lauderdale, FL
Loan Term: 10-Year Fixed Loan
I love that PropertiesMiami was able to provide me promptly with a response, minutes after filling out my form. I chose the 10 year fixed mortgage because I didn't want to have to pay over 30 years. This has been an absolute dream come true for my husband and I! Interest rates are low, now it's the right timing.
Miami, FL