How to Buy a Condo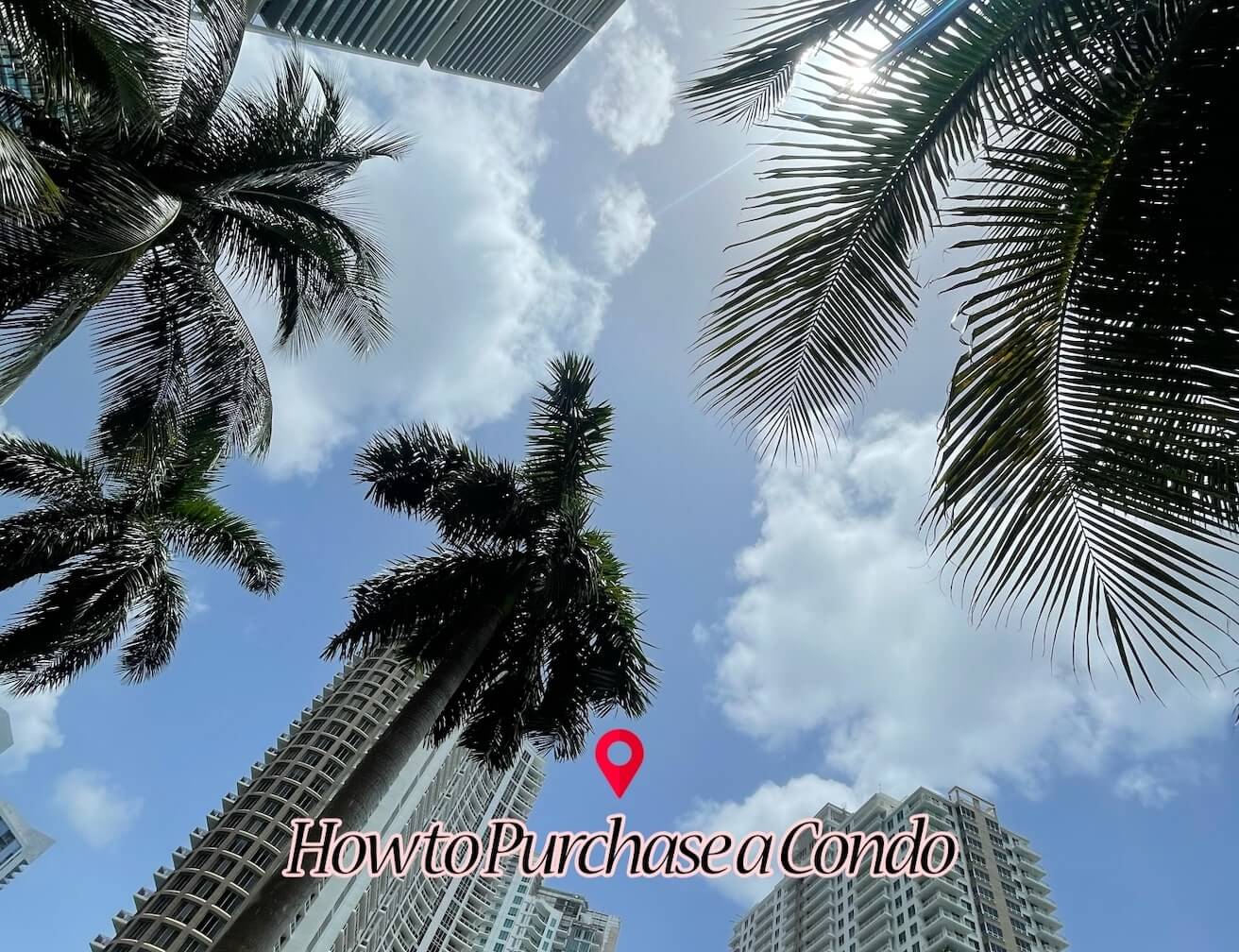 Congratulations if you've decided to take the step of purchasing a condo. This guide was prepared by a licensed and experienced real estate agent in Miami, FL, and should be a must-read for new homebuyers looking to purchase a condo anywhere in the United States.
Steps to Buy a Condo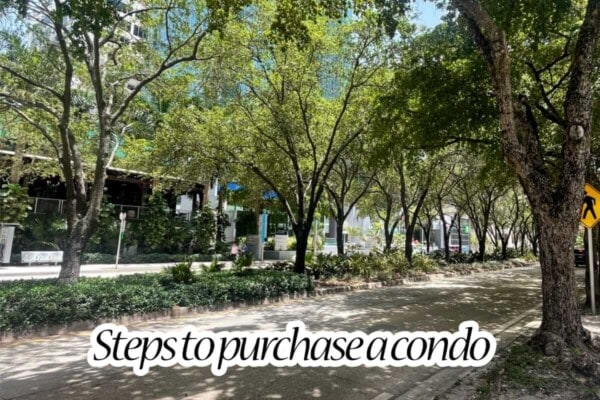 1. Get a Loan Pre-Approval Letter
A pre-approval letter states that the buyer, an individual or business, has access to a loan for a specific amount of dollars to spend on real estate. These letters are typically issued by conventional and private lending institutions, like hard money lenders. To get a pre-approval letter, buyers need to contact their local bank or a trusted private institution asking for a mortgage solution.
A local bank or private banking institution will typically require the buyer to provide the following: one or two years of tax returns, pay stubs or proof of income, a credit score report, and a prospective property that the buyer is interested in purchasing so they can calculate the amount the institution could lend the buyer.
The prospective property a buyer provides to a financial institution will likely not be the property the buyer will end up acquiring but needs to be of similar characteristics as the one they'll like to end up buying.
If the buyer isn't planning on getting a mortgage, refinancing, or any financial assistance other than saved cash, then the buyer won't need a pre-approval letter but proof of financials showing sufficient funds to purchase the property.
2. Partner With a Real Estate Agent
With a pre-approval letter or proof of funds, a buyer is ready to partner with a reliable real estate agent to help him find their ideal condominium. Our advice for buyers is to find a real estate agent who constantly communicates, provides in-person tours to properties and has experience negotiating and helping buyers purchase properties in a specific building or location.
In Florida, licensed real estate agents have access to a common database of properties available for sale. This database is called the MLS (Multiple Listing Service) and is the largest one in the state. A new homebuyer should decide to work with a real estate agent based on their abilities, not on their inventory because all realtors have the same inventory of properties available for sale.
3. Find the Condo
To find the ideal condo, A buyer must help their real estate agent understand the type of condo they want to purchase. A buyer needs to share their budget, credit score, desired area, condo features, and desired building amenities with their agent. With that information, a real estate agent is ready to prepare a list of active properties for sale that match the buyer's criteria. The buyer and their real estate agent will need to schedule a day to tour the condos the buyer liked the most.
4. Submit a Purchase Offer
Once the buyer finds and tours a condo they like, they'll need to communicate with their agent that they'd like to submit an offer. The buyer's agent is in charge of preparing and submitting a formal purchase offer for the seller. A formal purchase offer includes the property address, offer price, legal name of the buyer(s) or company, legal name of the seller(s) or company, signed date, buyer signature, proof of funds, or pre-approval letter, and estimated closing date.
The buyer's purchase offer can be accepted, counter-offered, or rejected by the seller. If the buyer's purchase offer is accepted, the seller's listing agent will start preparing a purchase and sale agreement.
5. Complete the Purchase and Sale Agreement
A purchase and sale agreement is a legal document prepared by the seller's listing agent. A purchase and sale agreement states the agreed purchase price, expected closing date, names, and signatures of the buyer and seller, inspection dates, amount of EMD (earnest money deposit), the title company information that will conclude the transaction, and the commission given to the real estate agents involved in the transaction.
After signing the purchase and sale agreement, the buyer's real estate agent will send the executed agreement to the title company. If signed, this purchase and sale agreement is legally enforceable and can be used against a party not complying with what's mentioned in the agreement.
6. Apply to the Condo Association
After signing a purchase and sale agreement, the buyer's real estate agent should help the buyer apply to the condo association. A condo association is the management team behind a residential building. Condo associations reserve the right to decline new prospective residents if they don't match the requirements established in their rules and regulations book.
Some requirements condo associations have for new buyers are minimum credit score, pet prohibition or restrictions, a minimum amount of down payment on the purchase, and others. If the condo association declines a buyer's application, the buyer's earnest money deposit will be refunded and the purchase and sale agreement canceled.
7. Wait for the Title Company
A title company ensures that the property the buyer wants to purchase is clear of liens after closing, provides the title of insurance to the buyer, records the deed with the county, and does a detailed and safe disbursement of the funds.
If the buyer is using any type of financial assistance, like a mortgage from a conventional or private lending institution, the title company will wait until the funds are on the title company's escrow account to conclude the sale.
What to Ask a Condo Association Before Purchasing a Condo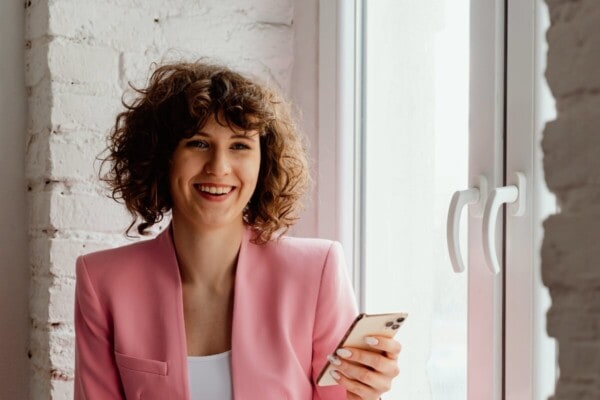 Building Reserves
Building reserves are the cash reserves collected by the condo association that might be used in the near future for special occasions like repairing the elevators, fixing flooring, painting, etc. If a building doesn't have cash reserves and needs funds to fix an emergency, the condo association will require current homeowners to pay a special assessment to sustain the fix. Before purchasing a condo, it's important to ask the condo association if the building has cash reserves.
Maintenance Fee and Special Assessment
A maintenance fee is a fixed fee that homeowners must pay to the condo association monthly to maintain basic utilities, employees, and amenities offered by the building. A special assessment is a fixed fee established by the condo association that's meant to cover a specific expense in case the building runs out of cash reserves.
Before purchasing a condo, it's important to ask the building association what is the current monthly maintenance fee and if there is any active special assessment for homeowners in the building. If there's an active special assessment, a buyer should communicate with their realtor their interest in negotiating the special assessment with the seller.
Pet restrictions
Some buildings have certain restrictions when it comes to pets. Some restrictions a building might have are no pets allowed, only one pet per unit, or only pets under 20 lbs allowed. It's important to ask the condo association if pets are allowed for residents and if there is any pet restriction or additional fees for homeowners with pets.
Rental Restrictions
If the buyer's purpose of purchasing a condo is to have it rented, the buyer should ask the condo association what the requirements or restrictions are to rent the condo after the purchase. Most condo associations in Florida have some rental restrictions. Common rental restrictions are one or two years of ownership before renting, no short-term rentals allowed, or no rentals allowed.
How Long Does it Take to Purchase a Condo
Purchasing a condominium unit isn't like buying a single-family home. A condo purchase takes longer than purchasing a single-family house due to a condo association being involved. Also, purchases where a mortgage, refinance, or any financing solution is needed will take longer than a cash purchase.
Condo Association Approval
After signing a purchase and sale agreement, the buyer must go through a condo association approval process. This process consists of a background check and a credit report. If the buyer meets the condo association requirements, the association will schedule an orientation day for the buyer to assist and learn how the building operates.
The condo association approval process can take one to two weeks to conclude. Tip of the day, condo associations have a phone number, and buyers shouldn't hesitate to call every other day asking for their condo application. Most applications can be sped up if buyers follow up.
Mortgage Approval
After signing a purchase and sale agreement, a conventional mortgage from a banking institution will typically take from 20 up to 45 days to settle and release the funds for the purchase. A non-conventional loan, like a hard money lender loan, will typically take from 7 up to 20 days to settle and release the funds, making it a faster purchase than conventional loans.
Title Company
Typically, a title company takes 7 to 14 days to conclude their tasks which are lien search, issue title insurance, and prepare all the documentation to conclude the sale.
In summary, if the condo purchase is a cash purchase, it should take 15 to 20 days to close the sale. If the purchase is a conventional loan, it can take 30 to 45 days to close, and if the buyer is using a hard money loan, it can take 15 to 30 days to close.