How to Stage a House for Sale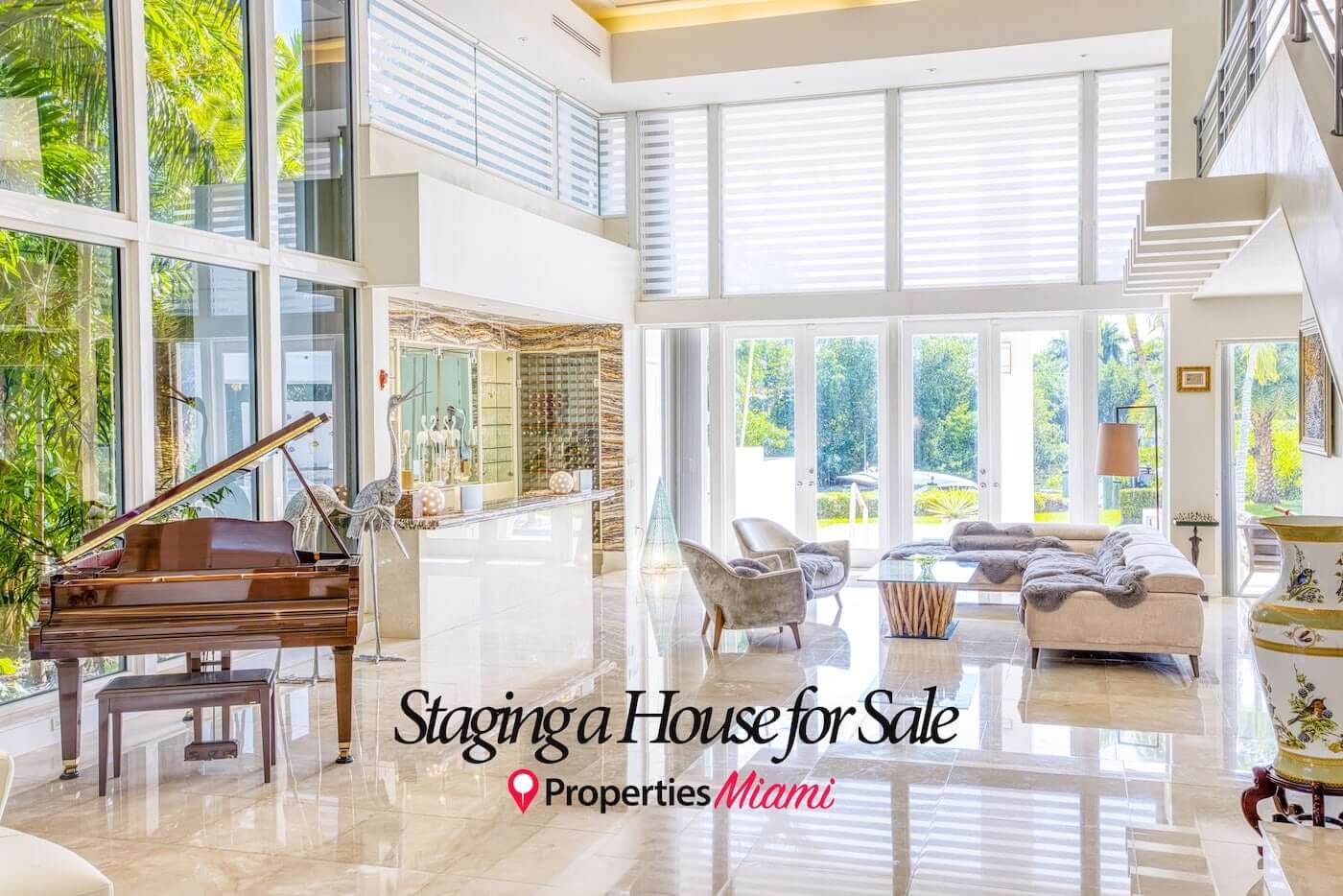 Have you entered the sellers' market and are ready to list your property for sale? Whether you're selling it yourself or listing it with an agent, knowing how to stage your property can greatly increase interest from potential buyers.
Why Stage a House?
Staging a house increases the chances of selling it, and when you have a house on the market, your goal is to sell it for the best offer, in a timely manner. When your house is staged, the potential buyers viewing the home get a chance to truly envision themselves living there, and it helps connect with the buyer emotionally.
If they see a home with nice furniture, painted walls, etc. they see a home that's ready to live in, and not a home that requires all of these things done to it.
How to Stage a House for Sale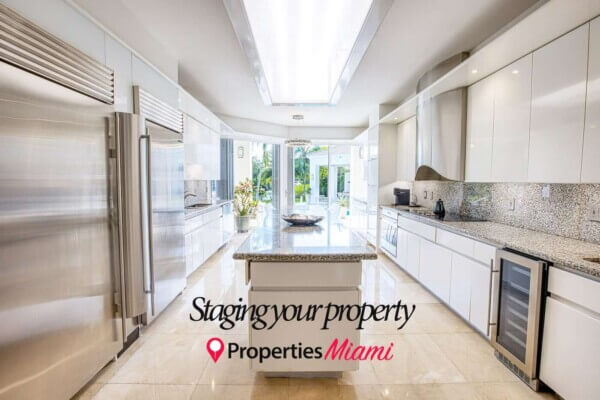 Remove unnecessary items.
It's understandable that your property contains personal belongings, but it's essential to remove items that might reduce the perceived space. Potential buyers often imagine their own furniture in a home or use the current furniture as inspiration. By decluttering, you provide a cleaner canvas for their imagination, allowing them to visualize the potential of each room.
Deep clean.
When potential buyers are set to view the property, it's vital that every corner shines. Nobody wants to tour a home that seems unkempt. If you're not planning on a DIY cleaning, consider enlisting companies like Angie's List, Imagine Maids, or TaskRabbit.
But if you're handling the cleaning yourself, remember: it's about more than just sweeping and mopping. Aim to make your property truly spotless.
Repaint the interior.
A fresh coat of paint can significantly enhance your property's appeal. It's easy to overlook the need for a fresh coat, so consider when you last painted. If it's been over a year, it might be time for a repaint. Walls can show signs of wear and tear, especially if you have pets or children.
As you repaint, address minor imperfections, like small holes from previous hangings. Such details can substantially impact a property showing.
Repaint the kitchen cabinets.
Kitchen cabinets may need repainting, or at least a thorough cleaning, depending on their material. Remember, potential buyers often open cabinets to gauge storage space.
Therefore, it's crucial to ensure the insides of all your cabinets and drawers appear clean and fresh. This may require new paint or a deep clean. Don't forget to add this task to your to-do list while sprucing up your property.
Leave the lights on.
It's a simple fact that everything looks better when well-lit. Even if your property has fantastic natural lighting, turning on the lights for viewings can't hurt. Buyers may not notice abundant light, but they'll definitely spot a lack of it.
Ensure all your lightbulbs are functioning and keep spares on hand in case any burn out. The last thing you want is a potential buyer making a negative decision because they found the property too dark.
No pets.
Ensure your pets are either at a different location or at least outside when potential buyers visit your property. People's feelings about pets vary, and some may have allergies. Your goal should always be to make potential buyers feel comfortable and at ease.
Request feedback.
Always keep a journal or sheet of paper at your home's entrance for potential buyers to leave their comments and suggestions. This can help you understand what you're doing right and what needs improvement to attract future prospective buyers.
Maintain the exterior.
The outside of your property can often be a significant selling point. Even if not always the case, if your property has a yard or a pool, it's crucial that everything appears well-maintained. Overgrown plants or an unclean pool area can deter buyers just as much as an untidy interior. So, if the exterior isn't tidy, it could have the same negative effect.
Avoid distractions.
In cases where families are still occupying the property you're showing, it's vital that potential buyers can't tell. You don't want children running around, toys lying about, or arguments happening in the next room. Keep distractions to a minimum. Aim to present not just a tidy home, but a joyful property where potential buyers can envision themselves living.
Eliminate unpleasant odors.
If you're willing to go the extra mile, ensure the property smells appealing. You might want to pay particular attention to detail by placing specific scents in different areas of the house.
For instance, a clean laundry scent in the laundry room or the aroma of fresh cookies in the kitchen. Any comforting scent that makes the house feel like a home can improve the overall impression for potential buyers.
Depersonalize.
A home can contain highly specific items. As unique or beautiful as these items may be, if they're not generally appealing, they could detract from the property. Be objective when staging the property and remove anything that might hinder the sale.
You want buyers to envision themselves living there with their own belongings, so create an environment that allows for that possibility.
Renovate.
You don't need to completely overhaul the home, but updating a few key elements can help sell it faster. Focus on ensuring the floor is in good condition without any chips, marks, or dents. Also, check that the appliances aren't too outdated. These are the things buyers will notice, unless they plan to entirely renovate the property post-purchase, which isn't always the case.
Remember these tips and leverage them when selling a property. Going the extra mile to ensure your property is in tip-top condition, clean, and fresh can help you secure the offer you're aiming for. If you'd prefer not to stage the home yourself, there are companies available for hire.
Instead of viewing it as an additional cost, consider it a minor investment, either financial or time-wise. It's an extra step that can guarantee the sale of your property.