9 Reasons Why People Are Moving to Miami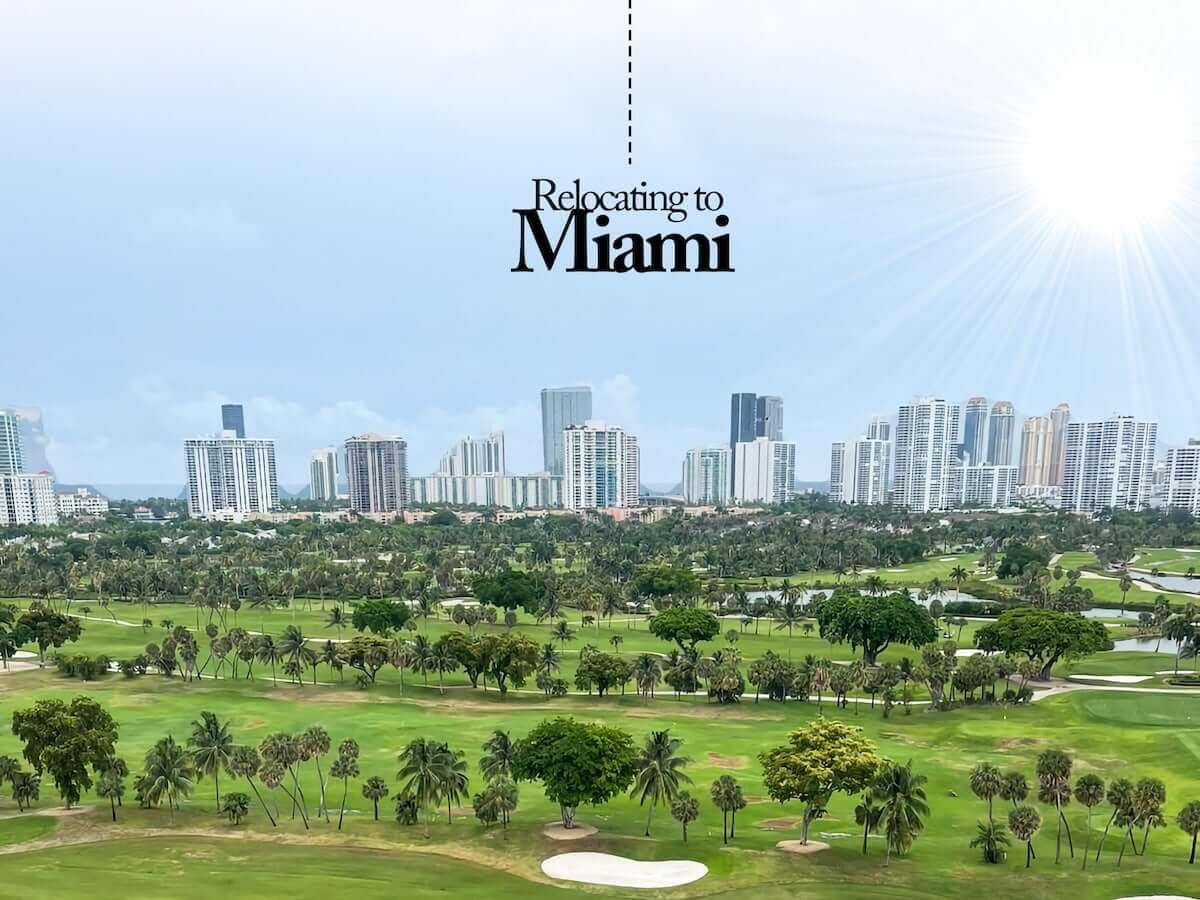 What is so special about Miami that draws people to relocate? If you're considering this idea, it's common to explore the lifestyle that awaits those who move to Southern Florida's well-known coastal metropolis.
Remember, if at any time you're interested in remotely renting an apartment or purchasing real estate in Miami, our Properties Miami is ready to help you.
Before you pack your beach bags and sunscreen to check out the area, here is a list of reasons why people are moving to Miami:
1. Work Opportunities
Miami is renowned for its numerous job opportunities. The top three industries in Miami are:
Aviation.
Banking and Finance.
Tourism and Hospitality.
In addition to these industries, there are also opportunities in technology, healthcare, and trading, among others.
Therefore, if having a secure job is a major factor in your decision to moving to Miami, you can be confident that there are plenty of employment opportunities in the city.
Here are some key cities in Miami that can provide you with a clearer understanding of the professional landscape in Miami:
Wynwood: Aspiring artists and designers can find job opportunities in Wynwood, a neighborhood renowned for its arts and culture. It is home to Miami's finest antique shops, art galleries, artisanal restaurants, and large street art murals. Job Opportunities: Museum attendant, art curator, management positions, cashier, customer service representative, barista, and restaurant staff.
Brickell and Edgewater: Tech-savvy individuals can discover great job opportunities in Brickell, Edgewater, and Wynwood. Miami is actually the leading city in the U.S. for technological growth, making it a top choice for tech migration. What to Expect: The growing interest in cryptocurrency has attracted many people and businesses to invest in Miami (thanks to the 2022 Bitcoin conference held in Miami Beach). With more companies moving in, more job opportunities are emerging in the tech field.
Miami Design District: Another area of interest is the Miami Design District. This modern neighborhood is home to luxury shops, Michelin-star restaurants, and upscale cafes. Careers: Luxury brands such as Tiffany and Co., Celine, and Balenciaga currently have job openings for store directors, client advisors, and stock associates, respectively.
Overall, Miami is a rapidly growing city, making it an ideal place to find career opportunities. Its diversity offers something for everyone, regardless of the field or industry you're in.
According to a recent 2023 annual report, the average annual salary in Miami, Florida, is $56,000 (equivalent to $4,666 per month). Here is a summary:
Top salary: $81,000 ($6,750 per month).
75th percentile: $69,000 ($5,750 per month).
Average: $56,000 ($4,666 per month).
25th percentile: $40,000 ($3,333 per month).
2. Climate and Beaches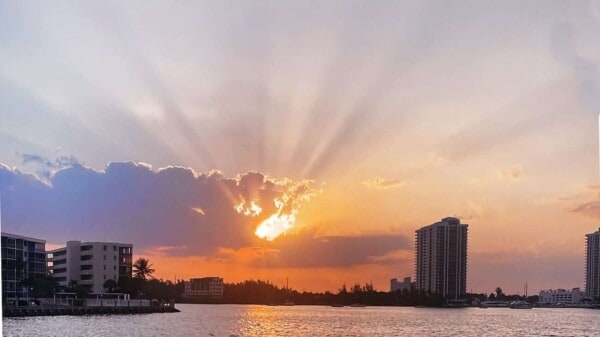 Miami is famous for its sunny beaches, beautiful coastline, and warm weather throughout the year. Beach enthusiasts and fans of water sports and activities consider Miami a true paradise, with over 200 days of sunshine per year.
Here is an overview of the climate in Miami:
Miami has a long, hot, humid season lasting over three months, typically from June to September. On average, the daily maximum temperature is 87 degrees Fahrenheit (30 degrees Celsius).
July and August are recorded as the hottest months of the year, with temperatures ranging from 89 to 90.9 degrees Fahrenheit (32 to 33 degrees Celsius). During these hot months, the temperature usually drops only to 78 degrees Fahrenheit (25 degrees Celsius).
January is the coldest month in Miami, with an average temperature of 59.6 degrees Fahrenheit (15 degrees Celsius).
The best months for beach activities are between March and May, when temperatures are ideal for outdoor activities at 77 to 80.6 degrees Fahrenheit (25 to 27 degrees Celsius).
If you plan to move to Miami soon, you know what to pack – light clothing, a sun hat, and plenty of sunscreen.
When it comes to beaches, Miami has more than a dozen, each with its own unique atmosphere. The top 5 best beaches in Miami as of March 2023 are:
Lummus Park.
Bal Harbour Beach.
South Beach.
Crandon Park.
21st to 45th Street Beach.
If you want to avoid crowded beaches, you can try going to Matheson Hammock Beach Park, North Beach, Dania Beach, and Bill Baggs Cape Florida State Park.
3. Tax Benefits
There are no personal income taxes or state income taxes in Florida, which makes the cost of living in cities like Miami much cheaper compared to other states.
Residents who earn a fixed income only have to pay federal taxes, allowing them to save thousands of dollars compared to living in more expensive states like New York and California.
Here are some key points about the tax benefits in Miami:
Retirement and Social Security benefits are tax-free, as are considered estate earnings and inheritances. This is a significant tax advantage for elderly individuals and retirees who want to settle in Miami or anywhere else in Florida.
There are no personal income taxes for sole proprietorships, S corporations, and LLCs. This allows start-up entrepreneurs to concentrate on growing their businesses without worrying about state income taxes.
The overall tax structure in Florida primarily involves collecting a 6% sales tax, corporate income tax, and intangible tax from investments.
According to a tax comparison conducted by the Wall Street Journal between New York and Florida:
The top state income tax rate in New York is 10.9%, while in Florida, it is 0.
The top income tax rate in New York City and Miami are 14.8% for New York and 0 for Florida.
When it comes to large businesses such as major corporations, one of the reasons they move to Miami is for tax purposes.
Florida has a lower corporate income tax (5.5%) compared to other states like California (8.84%) and New York (7.25%). This is one of the leading reasons why various multinational companies establish offices or move their headquarters to Miami. Some notable examples include:
Global banking company Rothschild & Co.
Real estate investment company Blackstone.
Top law firm Kirkland & Ellis.
Software company LeverX.
In its broadest sense, low corporate income tax, no personal income tax, and no estate and inheritance/gift taxes are major financial aspects why people and businesses relocate to Miami.
4. Exceptional Education Opportunities
Miami offers educational opportunities across the board with numerous pre-schools, elementary and high school institutions, colleges, and universities. Families with children can explore a plethora of choices regardless of age, ethnicity, religion, and field of study.
Aside from having numerous public schools in every community, Miami is also known for having the best private schools. Some of the most well-known private school institutions in Miami are;
Carollton School of the Sacred Heart – All-girls Montessori Catholic School for girls.
Christ Fellowship Academy – Christian elementary school.
The Creative Learning Center – Daycare and Pre-school.
Fusion Academy Miami – Alternative School.
American Academy of Pinecrest – Alternative School for Christians.
The Biltmore School – Special Program Emphasis.
Beth Jacob High School – All-girls Jewish school.
Miami also boasts some of the best universities in the country that offer a variety of courses and fields of study, as well as vocational and short-term courses, college degrees, and graduate and undergraduate studies.
University of Miami – A private research university in Coral Gables.
Florida International University – A public research university in Miami-Dade County.
Miami Dade College – A public college in Miami that offers free tuition for up to 2 years.
Nova Southeastern University – A private research university in Fort Lauderdale that offers medical and healthcare courses.
St. Thomas University – A private Catholic university in Miami Gardens.
Atlantis University – A private for-profit university in Miami.
Miami International University of Art & Design – A private for-profit art school in Miami..
5. Outdoor Activities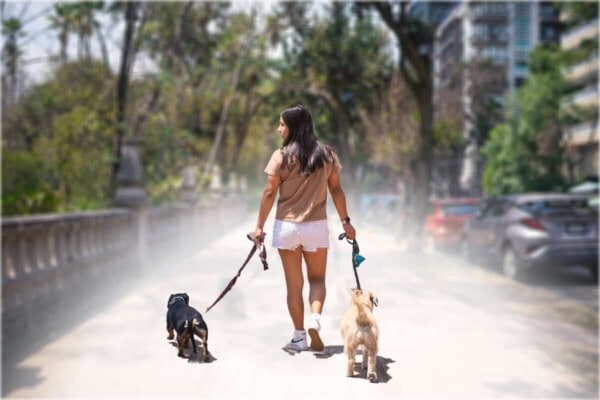 Miami has unique ecosystems that allow its residents and visitors to enjoy a lot of outdoor activities – in and out of the water. The best adventures to try out are; sailing in Coconut Grove, diving on coral reefs and shipwrecks in Biscayne Bay, paddle-boarding along Virginia Key, or going on a boat cruise for a private island tour.
Aside from its sandy beaches where water sports enthusiasts can surf, swim, snorkel, and kayak, there is a whole lot more on the table. Here are the best national parks in Miami that offer the best of outdoor activities;
1. Everglades National Park.
Everglades National Park covers 1.5 million acres of nature to the west and south of Miami. It is a paradise for adventure-seekers, offering hiking, biking, camping, and canoeing opportunities. Known as the "River of Grass," it is a park where visitors can see bald eagles, white-tailed deer, and alligators. Some lucky individuals may even catch a glimpse of endangered species like the Florida panther.
2. Biscayne National Park.
Biscayne National Park is a haven for water sports and activities enthusiasts. What makes it unique is that 95% of the park is underwater, so visitors must arrive by boat. People come here to soak up the sun, swim, snorkel, dive, or simply enjoy a boat ride.
3. Oleta River State Park.
Oleta River State Park is located near Sunny Isles Beach, making it a popular destination for outdoor enthusiasts. It is a tropical haven where visitors can explore hidden mangrove tunnels by kayak, spend a peaceful retreat in a nature cabin, or go biking along its 15-mile trails.
6. Investment Opportunities
Miami is a favorable location for real estate investors, and its housing market is considered one of the best in the United States. Here is a general overview:
The mortgage rates are lower compared to other states. As of April 2023, the lowest is 5.875% on mortgage interest rates. Also, real estate value is consistently high and increasing.
Florida has 427 Opportunity Zones in which real estate investors can have huge tax savings if their money is invested in rural, urban, and low-income areas.
Florida offers a property tax exemption for seniors and retirees, ensuring long-term benefits for those planning to retire and settle down in Miami.
From a macro perspective, the Miami housing market has seen steady growth over the past 11 years. For instance, the average price of single-family homes has increased for 133 consecutive months, rising from a median price of $525,000 to $539,900 (Year-over-Year growth) in December 2022.
In the Miami-Fort Lauderdale-West Palm Beach Metro area specifically, property values rose by 13.5% over the past year.
According to Zillow's predictions, they will continue to increase by 2% in the next 12 months. With such positive data, real estate investors see the great potential and long-term benefits of investing in Miami.
7. Multicultural City
Miami is a multicultural and diverse city where you can encounter people from various regions of the world, including Latin America, South America, Asia, the Caribbean, and more. People come to Miami to share their cultures, customs, and traditions, creating unique and fascinating communities.
Dubbed the "Magic City," Miami has a minority-majority population. According to the 2022 census, Miami's racial demographics are as follows:
65.4% of white Americans and white Hispanics.
16% of African-Americans or blacks, including black Hispanics.
1.3% of Asian Americans.
The remainder comprising of mixed race and ancestry.
Non-Hispanic whites make up less than half of Miami's population, representing only 11.5%, a decrease from 41.7% in 1970. In contrast, regardless of race, Latinos or Hispanics make up 72.5% of Miami's population.
It is important to note that Miami celebrates its Hispanic heritage, Caribbean heritage, Jewish-American heritage, Haitian heritage, and more, making it a true melting pot of cultures.
8. Worldwide Known Events
People who enjoy festivals and gatherings will find plenty of exciting events to fill their calendars in Miami. From festivals to tech exhibits to business conventions, there is always something happening in the city throughout the year.
Here are some of the most notable events in Miami:
Miami International Boat Show (In February)
This event showcases over 3,000 boats, including yachts, sailboats, race boats, and various vessels. Thousands of exhibitors and participants take part in this event at multiple locations.
Miami Broward Carnival (In October)
The Miami Broward Carnival is a vibrant event that features a range of costumes, concerts, art exhibits, and cooking contests. Fans of Caribbean food, entertainment, and culture flock to this festival for a full day of fun and games.
Miami Beach Gay Parade (In April)
The LGBTQ community comes together for this fun parade and colorful festival that brings together over 100,000 people. The event typically runs for a week, starting with a lively street parade and ending with a night party. The highlights include fancy soirees, Pride Night, and a beach party with live entertainment from drag performers and DJs.
Art Basel Miami (In December)
Art Basel Miami is a contemporary art event that showcases artworks from around the world. During the event, high-quality sculptures, paintings, films, and exhibitions are featured in Miami and the Wynwood Art District, providing a perfect opportunity for Miami's emerging artists to showcase their talent.
Bitcoin Conference 2023 (In May)
The Bitcoin Conference brings together Bitcoiners from around the world for a series of conventions, seminars, exhibits, and bazaars. The Bitcoin 2022 conference, held in Miami in April 2022, was the largest Bitcoin event in history and explored the technological innovation and financial empowerment surrounding this open-source technology.
Beach Parties All Year Round
Beach party enthusiasts can always look forward to various beach events, such as the Miami Beach Pop Festival (November), Cinco de Mayo Wharf Party (May), Miami Carnaval (between February and April), beach rave parties, and open club parties throughout the year.
9. Affordable Living
Another significant factor that draws people to Miami is its comparatively lower cost of living compared to cities like New York, Washington D.C., and San Francisco.
Although the cost of living in Miami is 22% higher than the national average, it is still significantly more affordable for individuals who have previously lived in other large cities.
Here is some helpful data compiled in 2023.
The cost of living in Miami is 18.5% lower than in New York.
A person needs approximately $6,500.0 in Miami to maintain a similar standard of living as someone spending $9,000 in New York (Considering that both individuals pay rent in Miami and New York).
Miami's cost of living is lower compared to San Francisco, CA, with a cost of $7,000 in Miami, equivalent to $8,800 in San Francisco (Considering that both individuals pay rent in Miami and New York).
Here are some points to consider regarding housing and transportation expenses in Miami and San Francisco:
The median home cost is $580,000 in Miami and $1,500,000 in San Francisco.
The average cost to rent a 2/2 apartment in Miami would typically cost around $2,690, while renting a similar apartment in San Francisco costs $3,600.
The average gasoline price is $3.81 in Miami compared to $5.21 in San Francisco.
Considering the data mentioned, it's no wonder why many people choose to move to Miami. In addition to having many budget-friendly neighborhoods, there are also tax benefits that contribute to an affordable cost of living. The following are some of the most affordable neighborhoods in Miami:
Little Havana.
Coconut Grove.
Bay Harbor Islands.
Hallandale.
Edgewater.
Upper East Side.
These areas are suitable for those who are just starting out or have recently moved to the city.
For a smooth and stress-free relocation to Miami, it's best to allow at least 2 to 3 months before moving. This allows enough time for preparation and to complete your checklist. Verified Movers has a checklist to follow before deciding to move to Miami.
In Conclusion
Living in a big city comes with huge financial demand. However, it helps to know that cities like Miami offer good quality of life at an affordable cost of living.
Aside from being a good place to start a family, build a business, and retire, it also promises great opportunities to satisfy one's passion and interest. All these and more are what inspire a lot of people to relocate to Magic City.