About Us
PropertiesMiami.com started back then in 2002, with a group of 3 real estate investors, each one of them had their own real estate license so they were always on top of the market doing their own research, studies, and others on where they're going to land their next investment.
Tired of using not useful real estate sites to provide them with the tools that they require in order to find their investments, that's when this group of friends, investors, and agents decided to open PropertiesMiami.com.
Couple months after launching PropertiesMiami.com the development team of Propertiesmiami got surprised of the amount of people using the platform and the amount of request they were receiving for "More information" on many of the properties posted.
So after a year of the launch of PropertiesMiami.com they decided to start their own real estate agency that primarily focus to serve investors, yes, the founders as being big real estate investors they know exactly what and investor is needing at anytime. So they gathered a group of 10 realtors divided by areas surrounding Miami. For more information regarding properties miami services check the introductory Properties Miami's Video.
Each one of the realtors of PropertiesMiami specializes on a determined area. The main goal for the founders is a realtor located in Fort Lauderdale can't sell something from Downtown not because of all the information we provide it's because he'd never be able to evaluate the neighbor where a property is located. That's how PropertiesMiami is structured.
Partnerships
Private Buyers:
Years has passed by and Propertiesmiami just kept growing and growing and after years of relationships and thousands of properties behind our name we've gathered multiple databases in the company one of them being of private buyers (investors) that are constantly looking for deals and they're able to provide quick cash to the seller in order to get an special discount if it's possible. so for those clients / sellers that are needing for a quick-cash solution for their property properties miami will not disappoint them on how fast, we can get an almost immediate offer for their real estate.
Condominiums & Associations:
We also work our relationship with almost every association, condominium in South Florida. Because of the workload we've provided to many condominiums surrounding Miami many of them are willing to give an special "treat" to all our PropertiesMiami clients.
Private Lenders:
As the associations, our connections with lenders and with all the amount of clients we've sent to this private lenders we are able to reduce what a normal rate for a private lending would be. You'll be surprise on the rates your loan will ended up being because of becoming part of PropertiesMiami clientele.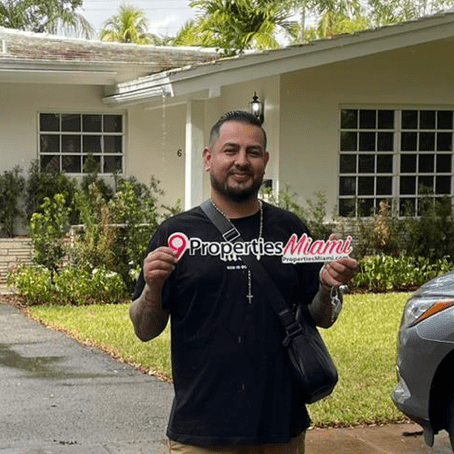 Goals
PropertiesMiami Real Estate Agency Goals:
Our main goal is to serve you with the best real estate experience you've ever had. If you're a seller working with an agent in Propertiesmiami you can be assure that your property is in good hands and a good pricing it'll be landed for your deal, in case of a buyer our real estate experts works with our private listings database and of course, the realtors MLS to offer our buyers the best solution. Oh, and of course we don't use the MLS platform to shop for deals. Our realtors uses PropertiesMiami search with "Additional" features that offers our agents the best aim for their client.
Website:
PropertiesMiami was created by investors for investors, that being said the main goal of PropertiesMiami. is obviously to provide the user the best "filters", "accuracy" and more tools to do their own real estate hunting easier. Our main goal is to take your real estate shopping experience to a next level.