TOP 10 Miami Real Estate Agents
Below are the top-10 most successful real estate agents in Miami. Their success is attributed to the thousands of Miami homeowners and homebuyers they helped, assessing their real estate needs. Meet the highly-acclaimed realtors and get to know more about them.
List of Realtors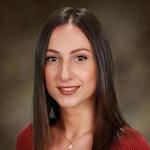 Sophie Fueguel
Realtor Sales:
4.24M / 2022
Speaks: Russian, Georgian & English
Expertise: Sunny Isles Beach
Sophie has dealt with Miami properties estimated to be close to half a billion in the last few years. Her charisma and negotiation skills complement her hard work in closing luxury property deals in and around Miami.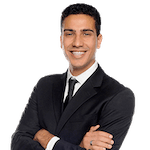 Gomeh Saias
Realtor Sales:
3.4M / 2022
Speaks: Hebrew & English
Expertise: Brickell & Downtown Miami
Gomeh Saias is the ultimate real estate expert. He pays keen attention to all property details, especially structural details. Realtors refer to him as the "Architect" because he always advises on minor or major structural changes on luxury homes to increase the home asking prices. Gomeh constantly sells luxury homes worth millions of dollars year after year.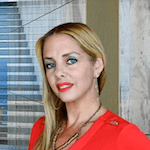 Claudia Swanes
Realtor Sales:
2.9M / 2022
Speaks: Spanish & English
Expertise: Brickell & Downtown Miami
Claudia is referred to as the Queen of Miami real estate properties. She's always looking for new deals for her private cash buyers and investors. She is the top realtor for those investors that heavily invest in the real estate industry. Claudia knows what a profitable real estate investment is, don't hesitate to contact her.
Denisse Yllesca
Realtor Sales:
2.6M / 2022
Speaks: Spanish & English
Expertise: Miami Beach & Miami
Despite Denisse joining the real estate industry a few years ago, she continuously closes dozens of million-dollar houses in Miami every year. Denisse knows how to sell at the highest price and to buy at the right price. Denisse is a shark when it comes to sales, and any buyer or seller who works with her will definitely benefit from the expertise of one of the most successful realtors in Miami.
Miguel Peralta
Realtor Sales:
2.3M / 2022
Speaks: Spanish & English
Expertise: Aventura & Sunny Isles Beach
Miguel is one of the best well-connected realtors in Miami. Miguel has close relationships with multiple international and national investors looking forward to making big money moves when it comes to investing in profitable real estate. Miguel is the go-to guy whenever you need expert real estate investment advice.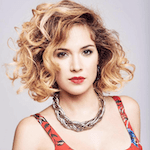 Irene Lima
Realtor Sales:
1.85M / 2022
Speaks: Spanish & English
Expertise: Plantation & Fort Lauderdale
Irene is a magnet for buyers, sellers, and investors. Irene's personality makes it easy for local and international clients to work with her. Last year, Irene was among the highest selling realtors in Miami. She closed purchase transactions on buildings, pre-constructions, and high-end condos worth over 500 million dollars. If you're looking for absolute success, Irene is your ideal real estate agent.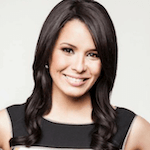 Yaire Sanchez
Realtor Sales:
1.8M / 2022
Speaks: Spanish & English
Expertise: Miami Beach & Downtown Miami
Yaire is a top-selling Miami agent. She sells over 81% more properties in Miami and 63% faster than the average real estate agent. All properties for sale listed with Yaire sell fast. Yaire lives in Miami, but works closely with Puerto Rican homebuyers, investors, and home sellers interested in Miami's real estate.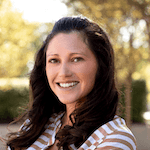 Thessa Milovich
Realtor Sales:
1.7M / 2022
Speaks: Ucranian & English
Expertise: North Miami Beach, Bay Harbour
Thessa is known as a "picky" real estate agent due to the type of deals you can see Thessa constantly working on. Homeowners that listed their houses with this top-tier agent coincide on one thing, Thessa knows how to sell, and she will tell you when your luxury home is ready for selling, for how much it should list for, and what to improve to sell faster, and at a greater price. Thessa is the queen when it comes to luxury property deals.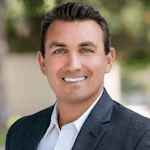 Thomas Smith
Realtor Sales:
1.2M / 2022
Speaks: English
Expertise: Miami Beach & South Beach
Thomas is among the most successful licensed real estate agents in Miami. He knows the city better than anyone else. Thomas knows anyone and everyone relevant in the real estate business, making him one of the fastest real estate agents to work with to sell or buy properties in Miami. Thomas closes deals in the blink of an eye. If you need to make fast property sales or purchases, Thomas is the guy to go to.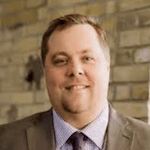 Rob Diaz
Realtor Sales:
1.3M / 2022
Speaks: English
Expertise: Bal Harbour & Miami
Rob is the perfect real estate agent in Miami for buyers that are looking for deals. Rob Diaz knows how to get any seller to lower its housing price due to multiple home facts that Rob will pull. Rob Diaz and his team help hundreds of buyers every year, finding them the best deals in Miami. Rob Diaz has outstanding record sales compared to other realtors year over year, making him one of the top 10 realtors in Miami.
The realtors in the list above don't necessarily work for PropertiesMiami. These realtors made it to this list because they are among the best-performing realtors in Miami.
Why PropertiesMiami Stands Out as the Most Successful Real Estate Agency
PropertiesMiami has set the gold standards for real estate services in Miami. We are Miami's best real estate agency with a large history supporting homeowners, marketing innovation, and entrepreneurship.
Our organization is a global brand that creates extraordinary experiences for every real estate agent, providing them with technical support assistance, management, and exhaustive real estate training. Our name in the real estate world precedes our reputation, which is why some of the best real estate professionals and clients decide to start working with us.
At PropertiesMiami, we live by the mantras of honesty and transparency, which leads to success for all our real estate associates and clients. Our clients can expect the best real estate service from us, where our agents will match and beat all your expectations.
What to Expect When Working With Our Top Real Estate Agents
Our real estate agents provide our buyers and sellers a high-level customer service that, with their tireless work ethics, will give nothing but the best to every client. They are highly motivated and will always answer any questions you might have regarding the property you are selling or the area you're looking to buy into. Each realtor at Properties Miami has its own dedicated marketing and sales team. Working with any real estate agent from our firm guarantees a successful transaction, pleasant experience, and highly-rewarded purchase or sale.
The PRO real estate agent you'll be assigned is an agent who lives in the same area you are looking to buy or sell. So rest assured, your property is in the great hands of a local agent that knows where to start pitching the sale, or if you're looking to buy in a determined area, your agent will know what the pros and cons are of the area or building you're trying to buy.
Requirements to Become a Real Estate Expert
Becoming a real estate expert isn't easy. Most people think that a real estate career is something simple, allowing them to have the freedom they've always wanted. The reality is that a real estate expert that is serious about their real estate career doesn't have that sense of freedom.
We refer to a Miami real estate expert as someone who breathes, lives, and dreams real estate. A real estate expert is someone that knows how to negotiate, grows its buyers' database, outsources tasks to individual teams, knows every area, building, and associations in their designated area. Most successful realtors find it challenging to have free time.
How to Find the Best Realtor
To get to know your perfect real estate agent that will meet and exceed your expectations. Simply, call your nearest Properties Miami agency, and discuss with us if you're trying to sell or purchase a home. Don't forget to mention the area in Miami you're looking to buy or sell your property.
Miami is a multicultural city, and not everybody speaks English, so if you prefer to work with a real estate agent that speaks your language, let us know. We want to make sure you feel confident when communicating with your agent.
After that first point of contact, we will consider all the information provided, such as; purchase or selling price, property location, and language preference, and then we'll assign you to a Properties Miami realtor that will exceed your expectations.
You'll have a direct connection with your Miami realtor to facilitate a faster and more personalized experience.
Business Oriented Real Estate Agents
A professional real estate agent is the one that treats your selling property and the property you're searching for as his own. Our real estate experts are known for their vast knowledge of selling higher and buying lower. Their priority is to get you a more beneficial outcome.
To find the best realtor that matches your needs go through our list of the top 10 realtors in Miami.
The importance of Working With a Great Real Estate Agent
Some Homeowners and Buyers question the reasons why they should work with a real estate agent. The reasons to work with a great real estate agent are;
1. A real estate agent knows how much you can get for your property. 2. A real estate agent knows the market's volatility and will advise you if you should wait or rush a sale or purchase. 3. A real estate agent helps you with minor improvements to list your home at a higher price. 4. A great real estate agent will help you negotiate the property you're trying to purchase. 5. There's always a team of marketing, sales, and staging group behind a successful real estate agent.
There's no reason not to work with a professional real estate agent and their team.