Where to Find A Good Home Value Estimation Online?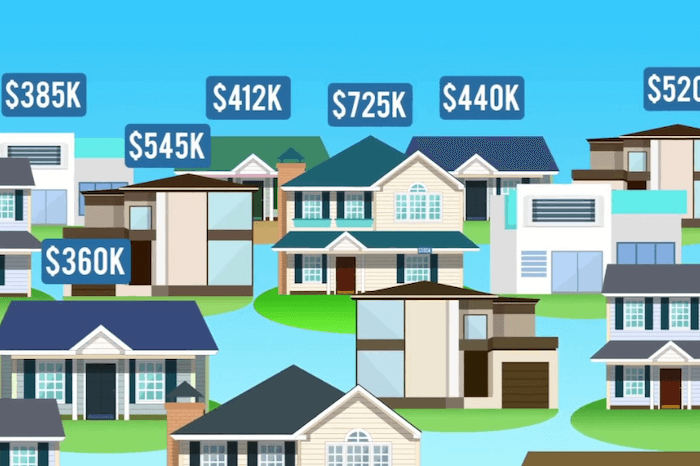 Whether you're selling your old home or buying a new one, you should use a real estate calculator to help you find a good deal. These calculators can help simplify your buying process and allow you to find an offer that is suitable for your needs.
Fortunately, there are many sites that offer real estate calculators, and you can use these services to find and compare the best property prices all over the country. They can even help you compare different properties without going to a realtor. So if you want to use a real estate calculator then here are a few things that you should know.
How Do You Use A Real Estate Calculator?
Real estate calculators usually have user-friendly features, so they're not that hard to use. All you need to do is type the location of the property that you want to buy or sell, and you will be provided with a free estimate for that property. These estimates are usually calculated based on local real estate market prices and other relevant factors.
More sophisticated calculators may ask you to provide other information, such as your net income, financial situation and more. These other factors are used to determine if you can afford the properties that you're interested in, and how much you will need to pay if you want to acquire them. Other calculators may even take things one step further and give you a minimum and maximum estimate as well as other types of information designed to help you make a better choice.
If you've never used a real estate calculator before, it's best that you start with one of the simpler options. They'll provide you with a straightforward price or estimate that you can easily use for your buying process. More sophisticated calculators offer more detailed information, such as comparisons with state or local averages, and 5 to year estimates, but the added the data may only confuse you. So it's best to hold off on those until you have a better understanding of what real estate calculators offer and how you can use them for your own buying process.
Fortunately, there are plenty of real estate calculators on the internet, and we're about to discuss some of the most popular ones. Some of these offer a lot of detailed information, while others offer general estimates. Give each of these a try to get a feel of what different types of calculators can offer.
1. Zillow.com

Zillow.com offers a great home affordability calculator that you can use to find your new home. It calculates the user's annual income, their monthly debts and how much money they are prepared to pay as a down payment. The calculator then converts these factors into a summary of which type of home is appropriate for the user's particular budget.
All in all, Zillow.com is a good choice if you're looking for a great real estate calculator. The information the site provides is also varied and useful, and Zillow's interface looks great compared to other online real estate sites.
2. Redfin

Redfin's affordability calculator asks its users to provide their preferred location, their income, their monthly spending, the type of loan that they want to take, their Annual Property Tax, their mortgage payments and the amount of money that they're willing to pay as down payment.
Redfin's calculator takes these variables to create a 'recommended price' and a 'recommended max price.' The former represents the ideal price for the user based on the data that he or she had provided, while the recommended max price represents the most expensive property that the user can afford.
The affordability calculator also offers users with two options, which is helpful for those who have more flexible budgets, and it's worth mentioning that the site itself looks pleasant and professionally made. Redfin may not offer the best or the most interesting real estate calculator on the internet, but it is certainly very effective and easy to use.
3. Realtor.com

Realtor.com offers a "How much house can I afford?" calculator, which takes a user's desired location, their annual income, their monthly debt and the amount of money they're prepared to pay as a down payment. Based on their answers, the user is given a home price estimate along with a monthly payment estimate.
All in all, Realtor.com is the kind of site that offers plenty of useful information. Its calculator breaks down how much money a user can expect to pay or receive, and most of the data is broken down to provide as much information as possible. So if you're looking for a calculator that offers a lot of data then you should give Realtor.com's calculator a try.
4. Eppraisal.com

Eppraisal.com is a site with a simple real estate calculator. Their Home Value Estimate calculator takes a user's street address and zip code and provides him or her with an estimate. The calculator takes the property's market value based on home records and recently sold properties from public sources to create a realistic price estimate.
Although Eppraisal's real estate calculators has no special features, the rest of the site offers plenty of useful articles and advice, including purchase rates, refinance rates, mortgage pros and more. The platform also allows users to search for old homes as well as home improvement advice.
So although Eppraisal's calculator does not offer as much data as say Realtor.com, it still has a lot to offer users. Just don't expect any special charts or graphs though. Eppraisal seems to specialize in providing advice, assistance and other support services.
5. PropertiesMiami

Many real estate calculators were designed for national audiences and buyers, but there are others that were developed for local or state users. One such site is PropertiesMiami.com, and it was created for Miami property buyers and sellers. Their Miami home value calculator was created around Miami's real estate industry and is customized for local buyers and sellers. 
PropertiesMiami.com's calculator takes a user's desired location, the amount of down payment they are prepared to pay and their annual income to provide them with general estimates for different properties. Furthermore, the site also offers quality recommendations as well as various other useful information.
For example, PropertiesMiami.com offers a lot of interesting information about Miami's real estate market. This is quite common among many local/state-specific real estate website and is a good illustration of why you should use them if you're only interested in buying or selling the property at a certain state. Local or state-specific sites don't just offer more information, they also offer more value in the long run.
6. RE/MAX

RE/MAX calculator has a simple, efficient and straightforward design. It can be found on the search function on the main page of the site under the Home Estimates tab. To access the calculator, all you need to do is to click on the Home Estimate tab, and you will be asked to provide an address, a city and a zip code. The system will then provide you with a free estimate for that property based on local real estate market prices.
Aside from the calculator, it's also worth mentioning that RE/MAX has a sharp and attractive user-interface. The layout is also better and the information is sharp. However, you will need to log in before you can take full advantage of the site's features and information.
All in all, RE/MAX is a sharp website with a simplified calculator feature. It doesn't offer a lot of extra information but what it does offer is useful for people who want to buy or sell properties. So if you're looking for a simple calculator that offers a lot of value, RE/MAX is a good choice for you.
A Quick Note On Real Estate Calculators
You can find all kinds of real estate calculators online but you should also know that they can only give you numbers and estimates. In a way, you can think of real estate calculators as free quotes. They can give you a general idea of how much you will need to pay for a particular property or how much you can expect to receive from selling your house/property, but it's ultimately up to you, your realtor and the buyer/seller to agree on a price.
Remember that real estate prices are influenced by all kinds of factors, but real estate calculators can provide you with a preview of what to expect. So if you are going to use a real estate calculator, remember that they each have their own unique strengths and limitations.
Fortunately, you can find all kinds of real estate calculators online, and you should be able to find one that can offer you the information you're looking for. So whether you want to buy a new house or sell an old property, give each of these real estate calculators a try, and be sure to compare the various estimates they provide you.