9 Tips for Selling Your Florida Home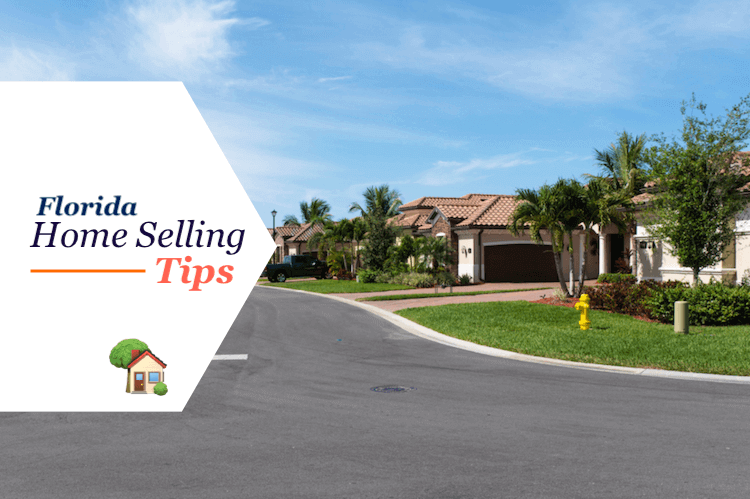 With more people moving to Florida than any other state in 2019, selling your Florida home may be a wise decision to make if you're looking for a change. The year-round warmth, beaches, and tropical setting of Florida is enticing to many. If you live in a desirable location, there may be many people looking for a home just like yours.
Whether you want to sell your Florida home as soon as possible or are planning for a potential future, you'll want to be fully prepared for the process. Selling a home can be tricky, and it requires a lot of work to make a home look open house ready.
In this article, we'll give you 9 different tips for selling your Florida home. From finding the perfect real estate agent, cleaning and organizing, and making every potential buyer feel welcome in your home, following these tips will help you sell your home. Keep reading below to learn more.
1. Find a real estate agent
Unless you plan on selling your home yourself, you'll need to find an experienced Florida real estate agent to work with. Using a real estate agent opens your home up to many opportunities you wouldn't have had otherwise. Some of the great benefits of using a licensed real estate agent include:
Opportunity to have your home listed on the MLS
Greater exposure for your home
Help navigating the financial and legal aspects of selling a home
Getting more offers on your home
Having professional help to negotiate a better deal
Having a resource to go to when dealing with anything real estate related
Making the home selling process as easy and seamless as possible for you
...among many other benefits. If you want to have an enjoyable home selling experience, it's recommended that you find the best real estate agent you possibly can. Check out some of the top 10 real estate agents in Miami if you're interested!
2. Give buyers an incentive
Potential buyers most likely are looking at multiple houses on the market, not just yours. If this is the case, some buyers may be on the fence about which house they want to put an offer on. If your house is similar to others on the market, you'll need to add some incentives to make your potential buyers choose your house over others.
Some incentives you can give include:
Leaving modern appliances
Offering to pay fees such as closing costs
Paying for temporary memberships to country clubs, etc
Paying for large repairs or renovations
…among other things. Incentives aren't limited to these ideas -- feel free to think outside of the box for ways to give potential buyers a reason to buy your home. This is especially helpful if you've found it difficult to sell your home or are entering a competitive market. The more, the better!
3. Clean the pool
If your home has a pool, clean it. A sparkling blue pool is a great way to entice and potential buyers. Even if you already clean your pool regularly, it never hurts to give it an extra deep clean. You can look into professional cleaning, or take the time to do the work yourself if you have the correct supplies.
You can also spruce up your pool area even more by cleaning the pool deck and landscaping the lawn around the pool. Anything you can add or improve in your pool area gives you a better chance of selling your home. Another great idea is to add lounge chairs and other accessories to the area to make it look comfortable and inviting.
4. Make guests cool and comfortable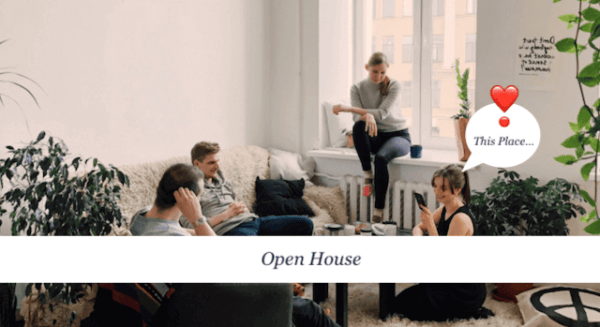 It's no secret that Florida is hot year-round. But, the summertime can be something else in terms of heat. If you're doing open houses in the summer, you'll want to make your potential buyers cool and comfortable as soon as they walk in the front door. You may want to keep the air conditioning at a cooler setting. Also, don't be afraid to offer cold refreshments to potential buyers. No home buyer will want to tour a house that is too warm, especially after coming inside during a hot Florida day.
Even if you aren't home during an open house or appointment, talk to your realtor about what you can offer to buyers to make them comfortable. A warm welcome (or cool, in this case) will immediately make any guest impressed and they won't leave your home sweating.
5. Let in the light
We all know that Florida is the sunshine state, so don't be afraid to let sunlight into your home. Open the blinds and curtains to allow for natural sunlight to enter your home. This gives your home a brighter and more lively look, which will look good for potential buyers. You can also add artificial lighting to spaces with less natural light or dim lighting to increase the vibrancy of the space, such as floor lamps or accent lights.
You can also replace any old light fixtures and light bulbs to add more lighting and a modern look to your home. Lighting truly works wonders, and the better lighting you have, the better your home will look. You'll need to remind yourself that selling your house may take some financial investments on your own end as well.
6. Clean, clean, clean
Never try to sell your home without giving it a deep clean first. You'll need to clean every possible surface in your home to make it look as presentable as possible for anyone who enters your home. This includes dusting, cleaning under furniture, wiping down floorboards, sanitizing surfaces, and more.
While you may think that potential buyers won't be looking for dirt in unnoticeable places, you'd be surprised at how even a semi-clean home can be the reason someone doesn't purchase your home. Doing this simple step can make a huge difference in the appearance of your home.
You can hire a professional cleaning surface to clean your home before putting it on the market, or you can do the work yourself. Also, remember to upkeep these cleaning habits for the duration your home is on the market. A one-time clean won't cut it for homes that are on the market for more than a few days or weeks.
7. Freshen up on Florida real estate requirements
Even if you have a real estate agent to help you handle the process of selling your home, that doesn't mean you can't be aware of the laws and regulations yourself. Before selling your home, you'll need to come prepared with any forms or other requirements set by the state of Florida. You'll also need to know about any things you're required by Florida law to disclose to potential buyers. This is an important tip, as any slip-ups can be costly.
8. Do any needed pest control
If you've lived in Florida for a while, then you're probably used to the amount of bugs in the area. Cockroaches, mosquitoes, and lovebugs are a part of daily Florida life, but people from out of state or who are new to Florida may not be as familiar with this.
If needed, you'll want to do DIY or professional pest control to rid your homes of any potential household pests. While having pests in your home is normal (especially in Florida), having one make an appearance during an open house is not a good look.
Professional pest control companies can spray the perimeter of your home both inside and outside with chemicals to deter bugs from entering your home. To take matters into your own hands, you can set up traps around your home or purchase chemicals to spray your home yourself. With either of these options, however, you'll need to continue keeping your home clean and free of food particles to help keep the pests out.
9. Organize
Don't stop at just cleaning your home - organize it too. Get rid of any clutter sitting around and do your best to make everything look neat and organized. Any item that isn't necessary to the presentation of your home for potential buyers needs to be out of sight. Potential buyers do not want to see a messy, lived-in home, but rather an organized space where they can envision their own clutter.
By following these tips, you'll set yourself up for success. The more time and effort you put into trying to sell your Florida home, the better results you'll get. Remember, people want to move to Florida, and you have what they want. You just need to present your home to them in the best way possible. Just don't forget to have a plan before selling your home. Be prepared to work, but also get ready to celebrate when you sell your Florida home!
If you plan to move to the Miami area, you can use our homes for sale page as a resource to find a new home. We also offer information on renting homes, financing, real estate agents, and more. Just check out our website for more information!