What You Need to Know About Out-of-State Moving and Leasing Properties
There are numerous reasons you might consider moving out of state, be it a job opportunity or another significant life change. However, moving out of state isn't as straightforward as one might imagine; it demands thorough preparation. Today, we'll delve into the intricacies of moving out of state and leasing a property with ease.
The Basics of Moving and Leasing as an Out-Of-State Applicant
Determine the area you're interested in moving to.
Ensure you communicate this preference to a real estate agency you might be working with and ask for their opinion of the area. Your choice might be influenced by your workplace, place of study, or other commitments. Sometimes, you might struggle to find properties that fit your criteria or fall within your budget in your desired area.
If this occurs, broaden your search to include areas outside your initial preference, including neighboring towns. Before committing to a move, acquaint yourself thoroughly with the state to maximize your options.
Some towns might be more suited to your personal circumstances, whether you're single or have children attending school, for instance.
Work with a real estate rental company specializing in foreign/out-of-state applicants.
It's crucial to contact them at least two months before your preferred move-in date to make sure they understand your requirements. Most companies advise following up a month or three weeks before the desired move-in date.
This is because rental properties don't stay on the market for long, and a property seen two months ahead may not be available when it's time to move in.
To find a reputable rental company, always read real customer reviews and look out for common problems previous tenants have faced with the company.
Work with a reputable moving company.
to ensure your belongings are safely delivered. Consider contacting reliable movers such as Pods, Two Men and a Truck, or AmeriSafe Moving Services for optimal handling of your valuable items.
Always read customer reviews to identify common issues experienced by real customers with each company. Pricing is also a crucial factor. Therefore, comparing different options is a smart move.
Questions to Ask Your Rental Real Estate Agent For
1. Ask your real estate agent for a website that lists all possible rental options.
While the agent can select properties for you to view, it's also beneficial to explore all available options. After all, you understand your needs better than anyone else. This doesn't render the real estate agent's role useless. In fact, it's helpful to have an agent search for properties alongside you.
This approach allows you to explore options on your own time, at your own pace, and instantly discard unsuitable choices. Doing so while considering the options your real estate agent suggests is always a good idea.
2. Ask your real estate agent for clear videos and pictures of any property you're interested in.
It's crucial to know what you're committing to. Ask your real estate agent to send you photos and videos of potential properties to help you decide if it's worth seeing in person. Keep in mind that properties can look different in person compared to their pictures.
If you're uncertain about a property based on its photos, try to see potential properties in person before completely ruling it out.
3. Ask your real estate agent about utilities included in the lease.
They aren't always covered, so asking your realtor to budget effectively is crucial. Some properties may include water, electricity, or internet, which can significantly reduce your monthly expenses. Plus, it's more convenient to pay for these services as part of your rent.
4. Ask your real estate agent to include additional clauses in the lease agreement.
When leasing a property, there are certain requirements you should insist on. For instance, request a deep cleaning of the property before your move-in date, ensure any broken items are repaired, and ask for at least two copies of the keys.
5. Ask your agent for the rules and regulations of the building you're applying for.
Every building or community in Florida has specific rules and regulations outlining what residents can and cannot do. For example, there may be restrictions on pool access hours, weight limits for pets, or a ban on grilling. These rules apply to everyone.
However, some buildings with poor management may not enforce them as effectively as others. Therefore, it's not only important to ask about the rules and regulations, but also to observe whether they are followed and enforced.
Fees to Expect
Background Report ($25-150). To represent you and your offer on the rental property, a real estate agent will need to provide several documents, including a background report. This report is both necessary and mandatory.
HOA or Building Management Screening/Application Fee ($50-200). This fee is paid to the homeowners association and is a monthly charge that covers various services. These may include maintenance for building amenities, pest control, and other necessary services that keep the building operating as you prefer.
Additional Miscellaneous HOA Fees ($80-150). Homeowner associations often provide you with key fobs for building access, decal stickers for one or more cars, and register you in their system. Each of these items may require a fixed fee.
Paperwork Needed to Apply for Rental Properties
Realtors require certain documents from the applicant to submit a formal rental offer to a landlord. Failing to include any of these documents with your offer could make it less attractive to landlords.
1. Applicant's Driver's License or Passport.
All applicants must provide valid government identification to be considered by the landlord. This is a basic requirement, so ensure your ID is up-to-date.
2. Credit Score Report.
Some landlords and buildings require residents to meet a minimum credit score. Typically, a credit score report from Credit Karma or your banking app is sufficient.
3. Paystubs from the last three months.
Landlords need to verify the current income of their applicants. It's recommended that all applicants on a lease have a monthly income of at least three times the monthly rent. If you don't meet this criterion, you can still apply and potentially secure the property, but your chances significantly increase if you can provide this evidence.
4. Recent Bank Statement.
An offer is more appealing to a landlord if they can see that the applicant has savings and is capable of sustaining rent payments even in the event of job loss.
Faqs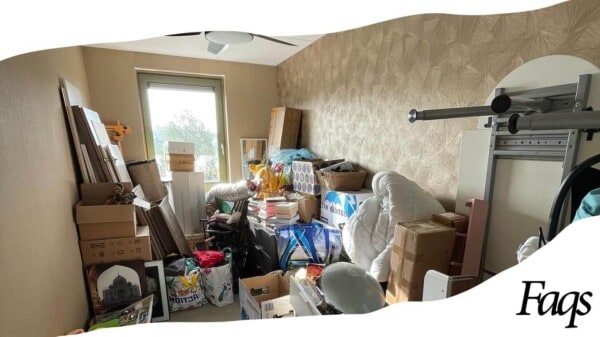 Can I lease a property if I'm out of state? Yes, you can. You'll just need to find a reputable real estate company that works with out-of-state applicants and follow their guidelines to complete the process.
What happens if I break the lease agreement? If you break a lease agreement, whether you're an out-of-state or local renter, you typically forfeit your security deposit, which is equivalent to one month's rent. The consequences of breaking a lease agreement are outlined in the initial lease agreement.
Should I attempt to lease a property without a realtor? While possible, it's not typically recommended. There's no compelling reason to forego a real estate agent. Their services, which are free to you, can only benefit you as they advocate in your best interest. An experienced real estate agent understands the complexities of contracts and the deposits required, which is why their expertise is invaluable. Employing a real estate agent can help you avoid scams and ensure you handle everything correctly.
Can I lease a property online? Indeed, you can. It's possible to lease a property remotely from any state or country as lease agreements can be electronically signed.
Who pays the realtor fees? The landlords cover all realtor fees involved in the transaction, not the renters. As a renter, this is not something you need to be concerned about.
When should I start working with a real estate agent? Ideally, you should begin working with a realtor about 3-4 weeks prior to your targeted move-in date. If you're considering renting a single-family house, you can start collaborating with an agent 2-3 weeks before your preferred move-in date. Condo buildings or associations generally require more time due to their screening processes and interviews.
Should I work with more than one realtor? It's not advisable. In a rental transaction, there's no need to work with multiple real estate agents. Licensed agents share a common database of available properties, so their inventory is the same. If you work with more than one realtor, you're likely to waste time and possibly view the same properties multiple times.
In conclusion, preparing to rent a property, whether it's out of state or not, can be daunting. The best way to simplify the process is to find a top-notch real estate agent that aligns with your needs. Working with a knowledgeable agent is crucial to finding a property quickly.
If you're not entirely satisfied with your current realtor, you can switch to another agent. However, avoid using multiple realtors at the same time. Following the advice above, your leasing process should be smooth sailing.