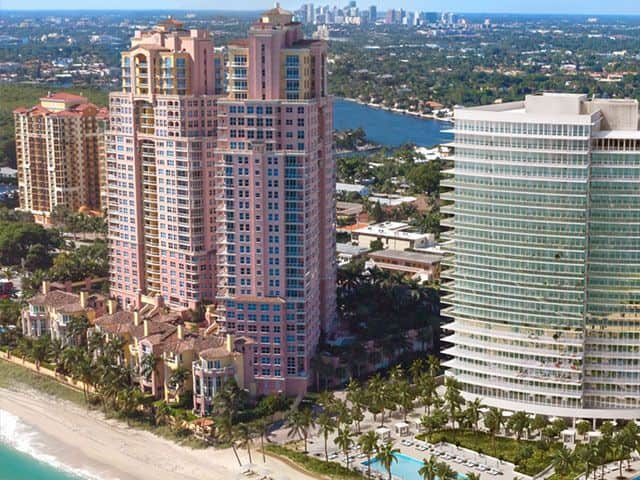 Home
Fort Lauderdale
The Palms
SPECIAL PRICES
The Palms
2100 Forest Knoll Dr NE, Palm Bay, FL 32905, USA
FOR SALE 1
FOR RENT 1
SALE PRICE RANGE $1.7m - $1.7m
RENT PRICE RANGE $12k - $12k
BEDROOMS 2 - 4
STORIES 32
UNITS 97
YEAR BUILT 2001
The Palms Condos
The Palms offers the best luxury condo units in Fort Lauderdale with great amenities for families, start-up couples or for single occupancy. We have local real estate agents who can help you find a condo unit that will best meet your needs and lifestyle. We constantly update our listings of condos for rent and for sale in The Palms to make sure that our clients will get the most up-to-date information in terms of availability and pricing. If you have questions and inquiries about the latest deals for residential condos, let us know so we can assign to you one of our real estate agents who specialize in The Palms. Find your dream Miami home now and let us know how we can assist you.
The Palms Condos for Sale and Rent
3-Bedroom

Condos for Sale in The Palms
2110 Ocean Blvd 18E
Fort Lauderdale, FL
Date Listed: Aug 10, 2022
$1,799,990 Price Decrease
3-Bedroom

Condos for Rent in The Palms
2110 Ocean Blvd 23B
Fort Lauderdale, FL
Date Listed: Jul 16, 2022
4-Bedroom

Sold Condos in The Palms
2110 Ocean Blvd 19A/D
Fort Lauderdale, FL
Date Listed: Aug 13, 2020
3-Bedroom

Sold Condos in The Palms
2110 Ocean Blvd 24D
Fort Lauderdale, FL
Date Listed: Aug 14, 2019
2110 Ocean Blvd 7D
Fort Lauderdale, FL
Date Listed: Jun 16, 2020
2-Bedroom

Sold Condos in The Palms
2110 Ocean Blvd 9E
Fort Lauderdale, FL
Date Listed: May 22, 2020
The Palms Condo Sizes
List of condo sizes in The Palms building.
4-Bedroom Condo Size: 4,260 sqft.
3-Bedroom Condo Sizes: 2,623 sqft, 2,130 sqft.
2-Bedroom Condo Size: 1,601 sqft.
The Palms HOA Fees
List of The Palms homeowners association monthly fees. These fees are based on the square footage of the condo and are due to the homeowner.
3-Bedroom HOA Fee:$2,200 per month.
The Palms
Request Details
+1 (786) 505-4939
Call Us
The Palms Location
2100 Forest Knoll Dr NE, Palm Bay, FL 32905, USA
The Palms Key-Points For Buyers & Sellers
The Palms Condos For Sale and For Rent
Properties Miami exposes the best deals of condos for sale and for rent in The Palms through our advanced property search in Fort Lauderdale. We can help you find the latest properties available in The Palms that meets all your requirements in terms of comfort and style. Our real estate agents are always updated about the newest listings for penthouse unit, studio-types, multiple room and single room units. We can also offer you exclusive price deals you would not find elsewhere to ensure that you get the most value out of your purchase.
The Palms Specialized Realtors
We have realtors that are familiar with The Palms who are committed to provide you with the best deals through their exclusive access and professional connections. Our realtors can also show you all the features and amenities that can help you establish your own deciding factors for choosing a condo unit for your self or your family. We at Properties Miami can connect you to realtor who is either a current resident of The Palms or lives just around the vicinity. Our specialized realtors can show you key areas around Fort Lauderdale including important landmarks, shops, banks, access to public transport if available and other places of interest.
Selling your The Palms Property
Are you planning to sell your The Palms condo unit? Our real estate agents have connections to private buyers through Properties Miami database of investors. Our team can help you get the best cash offers for your The Palms property through our exclusive connections with serious buyers who are constantly looking for the latest available deals in Fort Lauderdale. Through our advanced system and efficient marketing tools, we can also expose your listing to hundreds of potential buyers who are actively looking for a new investment. You can count on our real estate agents to negotiate only for the best value.
The Palms Rental Properties
Looking for a condo unit for rent in The Palms? We are here to help you find your dream home in Fort Lauderdale. Our local real estate agents understand the basic needs of our clients. You can always discuss with them factors such as budget, unit size, preferred outdoor view and available amenities like gym, spa, lounge, pool area, and nearby establishments. The Palms offers one of the best locations in the city of Fort Lauderdale that is ideal for families and city dwellers that are looking for luxury rental properties with excellent maintenance and security services. If you are interested to look for a condo unit for rent, our real estate agents can help you find the best deals that will suit you best.
The Palms Property Management Service
Properties Miami offers one of the best and most comprehensive property management services in The Palms. We have a team of real estate agents with extensive experience who can find the best tenants for your property in The Palms. Our services include screening of applicants with thorough background check to make sure that each tenant practices a lifestyle that is amenable to your property. We also handle aspects such as marketing, communication, payment collection and property maintenance. Our local real estate agents in Fort Lauderdale will make sure that you property in The Palms will be professionally-managed so you can focus on your other important concerns.
Owner Financing Available for The Palms
Properties Miami can expose to you some properties in The Palms that offer options for owner financing. In such arrangement, the seller of the property will provide the buyer with terms for initial down payment and succeeding regular monthly payments. Our local real estate agents in Fort Lauderdale can help you find condo units in The Palms that are being offered via owner financing options so you can acquire your dream property on more convenient terms. To find out more about owner financing, our local agents can discuss with you various payment terms for all available condo units.