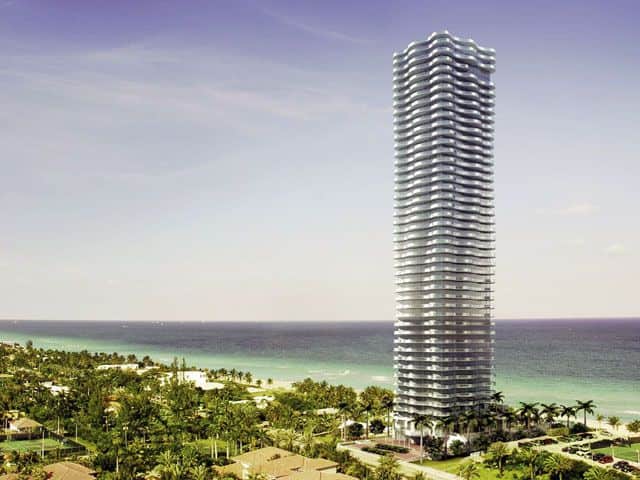 Home
Sunny Isles
Regalia
SPECIAL PRICES
Regalia
19575 Collins Ave, Sunny Isles Beach, FL 33160, USA
FOR SALE 2
FOR RENT 1
SALE PRICE RANGE $10.9m - $12.2m
RENT PRICE RANGE $50k - $50k
BEDROOMS 3 - 4
STORIES 46
UNITS 39
YEAR BUILT 2014
Regalia Condos
Regalia raises the standards of city living in Sunny Isles with its high-end residential design of condo units for sale and for rent. It redefines upscale living with its outstanding architecture and world-class amenities created for families, couples and single occupants who love the city life yet want to enjoy a comfortable and peaceful environment. Regalia is located near the business districts and commercial establishments in Sunny Isles to meet every modern residents lifestyle needs. Properties Miami have local real estate agents who specialize in the area with exclusive access to Regalia latest available condo units and the bests deals to match. If you want to know more about the newest listings, one of our local agents would be glad to help you.
Regalia Condos for Sale and Rent
4-Bedroom

Condos for Sale in Regalia
19575 Collins Ave #28
Sunny Isles Beach, FL
Date Listed: Sep 6, 2022
19575 Collins Ave #5
Sunny Isles Beach, FL
Date Listed: Mar 29, 2023
3-Bedroom

Condos for Rent in Regalia
19575 Collins Ave #33
Sunny Isles Beach, FL
Date Listed: Aug 9, 2023
Regalia Condo Sizes
List of condo sizes in Regalia building.
4-Bedroom Condo Size: 4,992 sqft.
Regalia HOA Fees
List of Regalia homeowners association monthly fees. These fees are based on the square footage of the condo and are due to the homeowner.
4-Bedroom HOA Fee:$8,265 per month.
Regalia
Request Details
+1 (786) 505-4939
Call Us
Regalia Location
19575 Collins Ave, Sunny Isles Beach, FL 33160, USA
Regalia For Buyers & Sellers
Regalia Condo Units for Sale and for Rent
Properties Miami offer the best deals of Regalia condo units for sale and for rent with a wide variety of unit types to choose from such as studio, single bedroom or multi-bedroom units. Our local real estate agents who have exclusive access to the latest available condos can assist you in finding your new home in Sunny Isles for a great price. Whether you are looking to buy or to rent a property, we can present to you the best choices you can find in Regalia that will conform to your unique lifestyle and needs. You are free to discuss your preferences with our local agents based in Sunny Isles who knows the area and the building like no other.
Regalia Advanced Property Search
We at Properties Miami make use of an advanced system that exposes an extensive list of all condo units for sale and for rent at Regalia. We understand that finding the right deal can be quite tricky which is why we want to make things as simple for you as possible. Through our advanced property search, you will be able to find the latest and most updated property listings available in Regalia along with the best price deals you could find. Our local real estate agents in Sunny Isles have exclusive access to Regalia to provide our clients only with the most accurate information and exclusive rates.
Regalia Specialized Realtors for Property Buyers and Sellers
Our local real estate agents in Sunny Isles have professional connections in Regalia from where they can acquire the latest information about properties for rent and for sale as well as any new developments in the building. For sellers and unit owners, our local agents can also offer you the best marketing tools on how to market and sell your property fast and for the best value. Our specialized realtors are the experts in the area and know the city of Sunny Isles like no other. They also have private access to Regalia which makes them your most credible source of information whether you are looking to buy, sell or rent a property.
Sell Your Regalia Property
Are you planning on selling your Regalia condo unit? Our team can offer you the most extensive marketing tools to expose your property to hundreds of potential buyers. We can highlight your listing to make sure that it will reach the right target market. We also maintain a database of private cash buyers who are consistently looking for new investment properties within Sunny Isles. We can assure you that your Regalia property will get the attention it deserves from prospective buyers and investors who are serious about making a purchase. We currently have local real estate agents assigned in Sunny Isles who can facilitate the fast-selling of your property for the best possible price.
Owner Financing Options for Regalia Condo Units
You can potentially own your dream home at Regalia through owner financing options. This alternative financing solution can be useful for instances wherein mortgages are hard to get. Through owner financing options, you can acquire a property through an arrangement made with the condo seller who lays down the terms for the down payment and regular monthly rates. If you are interested to acquire a property in Regalia through this option, we can assign to you one of our local real estate agents in Sunny Isles who can help you find the most favorable deal.
Regalia Property Management Service
Properties Miami is one of the leading property management experts that make owning rental properties in Regalia easy and profitable for landlords. Our team of realtors can help you find the best tenants for your Regalia property. Our comprehensive property management service focuses on screening all applicants and checking their records to determine if their lifestyle suits your property. You can count on our services to treat your Regalia property as if it is our own by taking care of the documentation aspects, timely rent collection and routine maintenance. You may discuss with our local real estate agents in Sunny Isles how you would like to receive updates.