For Sale and For Rent
Palmetto Bay
Condo Units, Houses & Properties for Sale and for Rent
Find the latest real estate deals in Palmetto Bay with the help of our local real estate agents. Our local agents can help you find the best deals for different types of properties. Contact us in your most convenient time so we can connect you to one of our local agents that can provide you a list of apartments, homes and condo units that match your criteria. We also offer one of the most competitive price lists in the market and excellent financing solutions. You can count on our real estate services to assist you in finding your ideal property in Palmetto Bay in the most convenient way.
+1 (786) 505-4939
FOR IMMEDIATE HELP
Check Listings
Request Details
Are you ready? Fill up the form below.
Palmetto Bay Real Estate Statistics
160 Total Properties
17 Listed in Dec
17 Listed Today
Palmetto Bay Listings
Search Now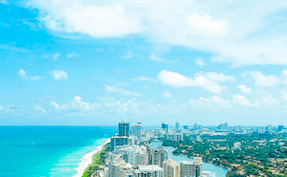 Palmetto Bay Real Estate Company
Properties Miami is a well-established real estate company that delivers a wide range of real estate-focused services. Our team strives to meet our clients needs and expectations through delivery of services in terms of sales, rentals, property search and management with Palmetto Bay
We are currently one of the top ranking real estate companies operating in Miami with multiple property listings in Palmetto Bay and other various locations plus local real estate agents managing specific areas and neighborhoods.
List & Sell in Palmetto Bay
Properties Miami have local real estate agents assigned in every territory who can list and sell your property in Palmetto Bay. We use effective procedures that can help maximize your results. Our goal is to negotiate for the best value using various marketing techniques so we can achieve a great price for your property.
You can expect our local real estate agents in Palmetto Bay to provide you with outstanding work ethics and excellent service so you can focus on your daily concerns while we handle the estates.
Properties For Sale & For Rent in Palmetto Bay
We can help you find the best property in Palmetto Bay that matches your needs. Whether you are planning to buy or to rent a property, our real estate agents can help you locate a house, apartment or condo unit that suits your ideal location and budget. Our services can go beyond finding you the right property because we can also provide practical options that will benefit you financially and lifestyle-wise.
Our real estate agents in Palmetto Bay can help you determine factors that will fit your way of life in terms of environment, size and amenities.
Private Cash Buyers in Palmetto Bay
If you want to sell your property the fast and easy way, we can offer you with convenient solutions through our private cash buyers. Properties Miami has a database of credible private cash buyers within Palmetto Bay and in various other locations.
Our local real estate agents in Palmetto Bay can assist you in closing the deal and in verifying the transaction so you can sell more closely based on your own terms. Through our system, we can guarantee you instant access to verified buyers and investors who are actively buying properties.
Property Management Service in Palmetto Bay
Do you need your property leased or managed? We at Properties Miami manage each property as if it is our own. We can find and screen tenants for you through our fast and reliable system that can get your property in Palmetto Bay listed in our inventory right away.
Our team offers full property management service including marketing, contract management and maintenance. We can also help you achieve your objectives while preserving or increasing the value of your property in Palmetto Bay as it generates regular income.
Palmetto Bay Local Real Estate Agents
Properties Miami has top real estate agents near you! We have local real estate agents assigned in Palmetto Bay that is familiar with the neighborhood, locals and historical background of the area. Our real estate agents in Palmetto Bay also know the market value of properties within the local area like no other.
If you are targeting a particular location, we can assign you one of our real estate agents who can assist you whether you are planning to buy, sell or rent a property. Our local agents in Palmetto Bay are the experts in giving home buyers and home sellers professional advice so they can achieve what they want fairly.
Palmetto Bay Foreclosure Properties
Our local real estate agents can help you find and acquire foreclosure properties within Palmetto Bay especially the ones with low selling prices and are available with low down payment rates. To suit your budget requirements, they can even help you find foreclosure properties that have low monthly repayment rates.
For property investors in Palmetto Bay, our local agents can likewise assist you in finding foreclosure properties with appreciated value depending on the upcoming developments within the area.
Connections to Hard Money Lenders in Palmetto Bay
Properties Miami can offer you with financial solutions to help you acquire a property. We have established connections to hard money lenders in Palmetto Bay that can structure mortgage solutions for real estate financing needs. We can assist you in applying for convenient payment terms and options for your mortgage.
Our partner lenders exclusively offer Properties Miami clients with low rates and fees, direct funding and easy application. If you have other concerns with regards to real estate financing in Palmetto Bay, you are free to discuss these with our local agents.